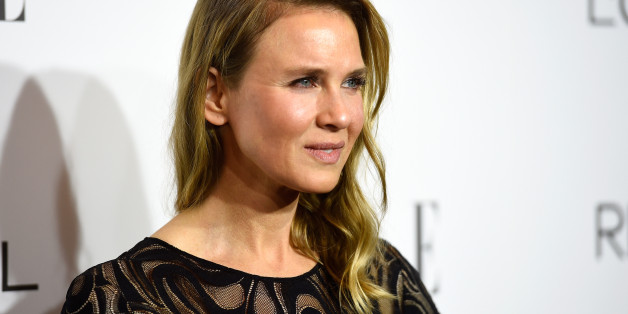 "
This Is What Renée Zellweger's Face Looks Like Now," "What HAS Renée Zellweger Done to Her Face," "Stop What You're Doing: Renée Zellweger Has a Brand-New Face," "Is That You, Renée Zellweger?"

All of these links reference photos from Elle's 21st annual Women in Hollywood Awards, which Renée Zellweger, who is now 44, attended on Monday night. Zellweger has not made a film in four years, and yet her name is still a household one — or at least, if you say her name, an image of her probably springs into your head. The cute Jerry Maguire or Bridget Jones's Diary-era cherubic cheeks, the crinkled eyes, the pursed-lip smile — far more "just like us" than more glamorous contemporaries like Angelina Jolie or Julia Roberts.

Which is part of the reason that the photos of her looking so markedly unlikeherself in the photos from Monday's event are so startling. And yes: She seems to have had some plastic surgery in the eye area, some Botox-like injections in the forehead area.