Although they were already crowned the "World's Hottest Guys," One Direction isn't the only boy band to be spotlighted in Seventeen magazine's November issue. Their opening act, 5 Seconds of Summer, also got some love and judging by their adorable spread, it's not difficult to see why.
In their interview with Seventeen, the boys opened up about romance, tattoos and life on the road -- and it gets pretty personal. Bandmate Michael Clifford admits he still struggles romantically: "I guess I'm a little girl crazy. Back in school, girls I liked actually liked Calum or Luke. I didn't let that make me jaded, but it's been a struggle to get girls to like me. I've learned not to focus on little crushes. Even now, I still get friend-zoned!"
The Hottest Guys issue also features other lovable dudes like Ed Shareen and Hunter Hayes. Scroll down for photos and highlights from 5SOS' interview. For more, head over to seventeen.com or pick up your own copy of the magazine, which hit stands Oct 21.
Luke Hemmings on the craziest stunt he pulled on tour:
"Run around hotel rooms naked! Once when we lived in London, I went downstairs and Calum was making a cup of tea naked, so I took a photo. Calum's butt is everywhere now."

Calum Hood on his most meaningful tattoo:
"This one. [Points to a bird with 'Mali-Koa' underneath.] It's my sister's name. She's my best friend, and no one else gets me like she does. I go to her for everything. I also have a tattoo of my parents' initials, so they're always with me. It brings me good luck. Family is everything."

Ashton Irwin on his favorite One Direction guy:
"Niall. He comes from a cool family, and he's a really genuine dude. He's got a good sense of humor and he loves rock bands. We really bond over that."

On their good-luck underwear:
Michael wears his leopard undies for good luck, while Luke goes for his trusty SpongeBob pair! "I played some good shows in them," Luke says.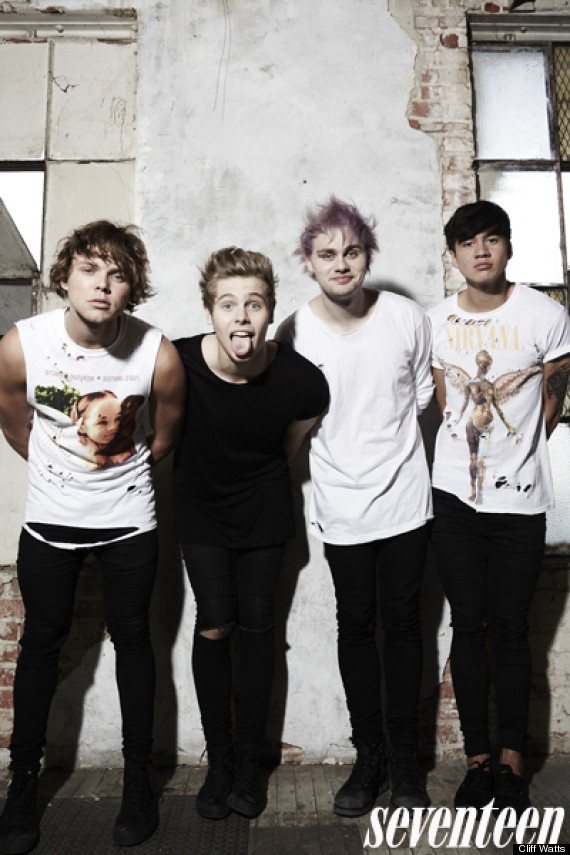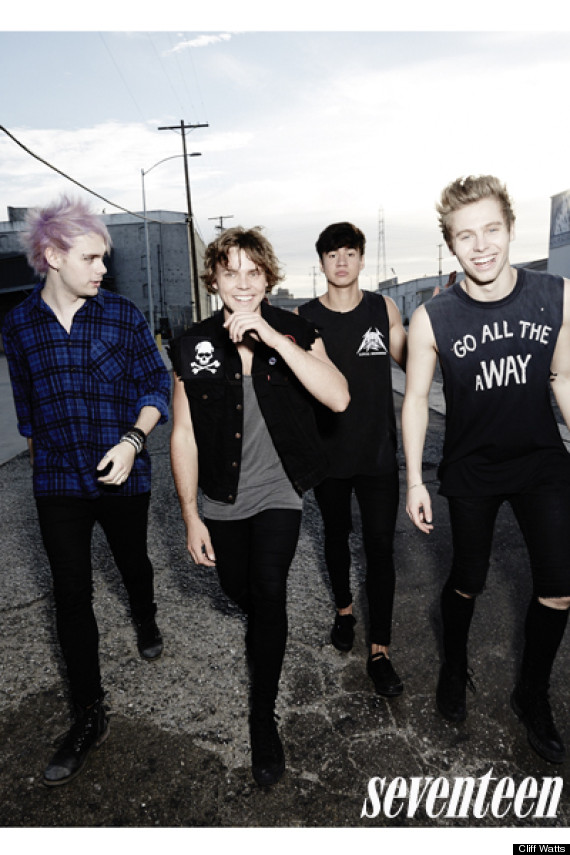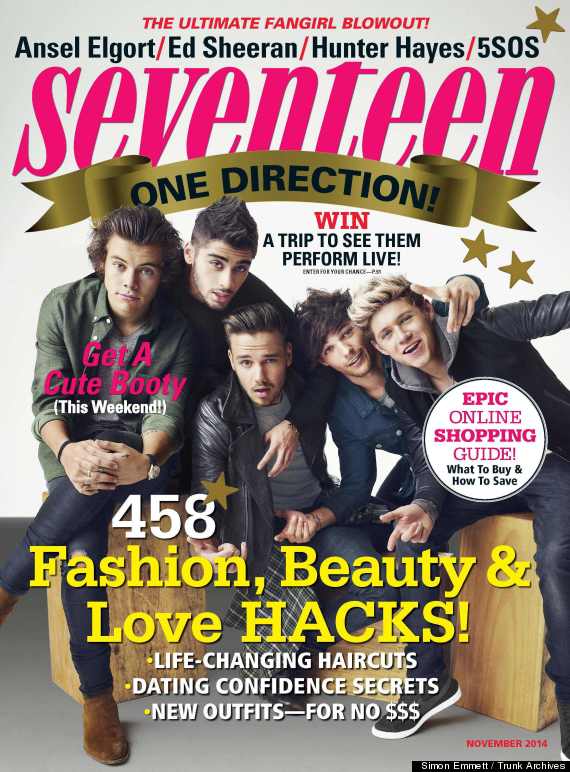 Follow HuffPost Teen on
Twitter |
Instagram |
Tumblr |
Pheed |
BEFORE YOU GO
PHOTO GALLERY
One Direction As Kids