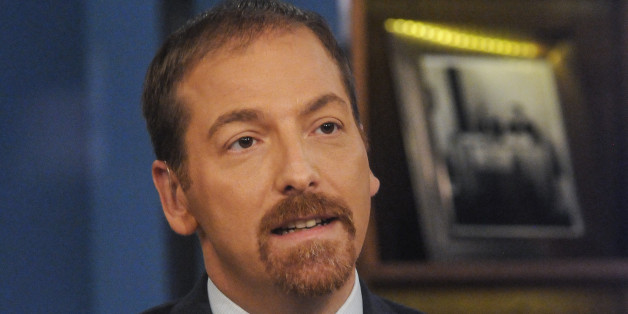 "Meet the Press" host Chuck Todd offered the media some words of advice for covering Hillary Clinton's potential presidential run this time around: Grow up.
In an interview with Media Matters, Todd told reporter Joe Strupp that he hopes the media will finally enter the 21st century and leave the sexism behind.
"I'd like to think that there isn't going to be sexist coverage," he said. "Like, good grief, we live in the 21st -- I can't even imagine it being treated differently anymore. I really think that -- I'd like to think the media's grown up about that."
For Todd -- who replaced David Gregory as host of "Meet the Press" last month and has himself been trying to update the Sunday morning talk show -- covering a female presidential candidate with respect and fairness is of the utmost importance.
"Maybe I'm wrong," he continued. "Now, that doesn't mean it may not get used as a political tactic one way or the other, just because that's politics sometimes? Identity politics can sometimes bring out the worst in people on the left and right."
BEFORE YOU GO
PHOTO GALLERY
Faces of NBC News