Women's magazine Family Circle just made history by featuring a gay family in its publication for the first time ever, but they were met with backlash from some hateful readers.
Same-sex couple Chris and Bob Osner-Hackett appear alongside their two daughters in the most recent issue of Family Circle in a new question-and-answer column titled "Modern Life."
"The Modern Life column is one of several new features introduced with the redesigned September 2014 issue," Linda Fears, vice president and editor-in-chief of the magazine, told The Huffington Post. She said Family Circle, which began in 1932, makes a point to cover a wide range of topics including the changing American family. "Our aim is to be reflective of all families and we don't think it's a big deal to publish a piece on gay parents."
In the column -- which asks questions like "What surprises you most about parenthood?" and "Which three words best capture your family?" -- the Osner-Hacketts describe how they have always felt accepted by the communities where they've lived. Some readers, however, were not as accepting. Family Circle staff told HuffPost they received negative feedback denouncing the inclusion of a gay family.
Some even took to Family Circle's Facebook to complain.
Fears defended the inclusion of a family with two fathers.
"We are certainly not the first magazine or media brand to share the story of gay parents," Fears said. "But we will also publish stories on single parents, multi-racial couples, and unmarried couples with kids. People may not like those either, but they are all representative of American family life today."
"We hope that everything we publish in Family Circle is inspiring, informative, thought provoking or motivating in one way or another," she added. "Our goal is to be relevant, honest and realistic."
Head over to Family Circle to read the full "Modern Life" interview.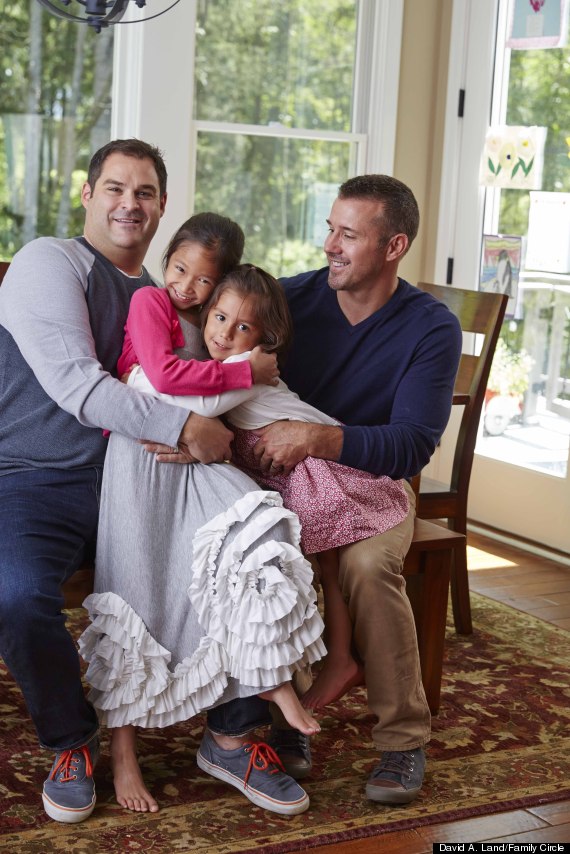 BEFORE YOU GO
PHOTO GALLERY
Anti-Gay Celebrity Statements