This Halloween, everyone has "Frozen" fever. According to Google's data, three of the stars are in the top five most searched costumes. Olaf and Anna are popular, but it's Queen Elsa who sits at number one.
And it's no secret that given her popularity, you may encounter some serious trouble trying to find Elsa dresses, at the price you want to spend. You can always make one though. I decided to go the homemade route, with a little help from an expert. My 7-year-old daughter and I worked with Joey Casey at the Textile Arts Center in Brooklyn to create a DIY Elsa costume for under $30.
Beyond the materials, all you need to make this one is time. Joey suggested putting aside at least four hours. Here's how to do it.
MATERIALS
-Paint brushes
-45" wide poly charmeuse
-Pinking shears
-Scissors
-45" wide poly organza
-1 yard 3/4" wide elastic
-Fusible hem tape
-Measuring tape/ruler
-Thread
-2 yards of 1" wide ribbon (velvet/satin/etc.)
-White acrylic paint
-Sewing pins
-Seam ripper
-Iron
-Sewing machine
-2 large safety pins
Step-by-step instructions:
1. Paint snowflakes on organza, hang dry.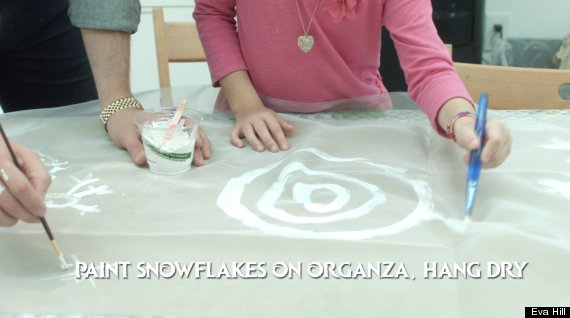 2. Divide the charmeuse in half and mark it. Cut!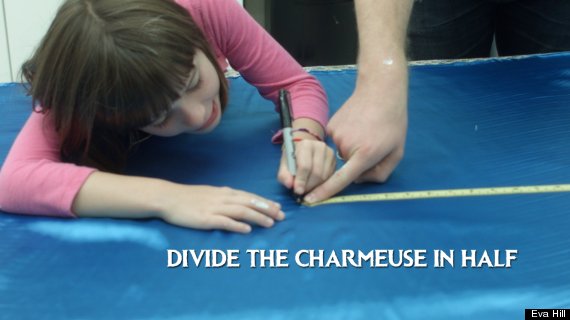 3. Roughly cut the edges of the organza "cape" with pinking shears for flow.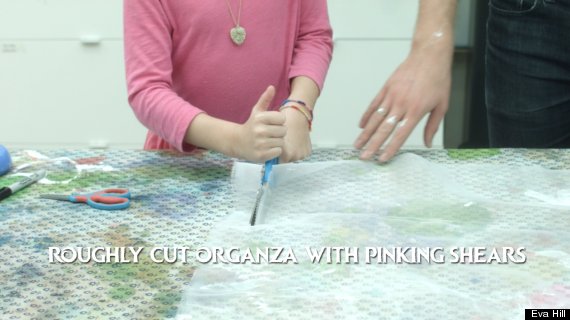 4. When organza is dry, use iron to make pleats until organza is narrower than charmeuse. Pin organza to charmeuse and sew with 1"seam allowance.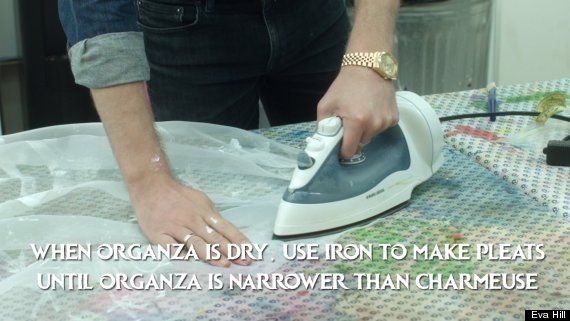 5. Press hem up 2" on both pieces of charmeuse, allow to cool. Place fusible tape in the fold (covering tape completely). Press without steam until tape is completely melted. Allow to cool.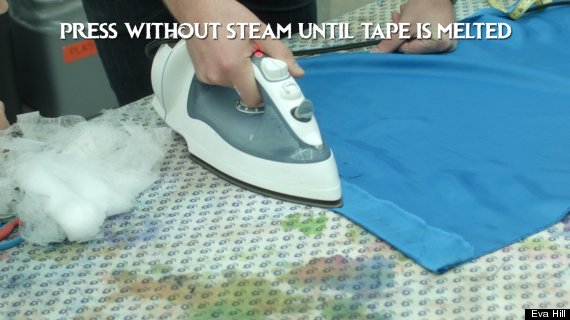 6. Pin and sew side seams with 1" seam allowance.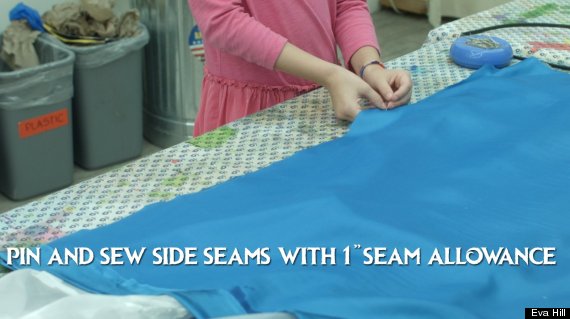 7. Measure 48" of ribbon for belt. Cut ends with a 45 degree angle to prevent fraying!
8. Fold down top of dress 1.5" and press all around.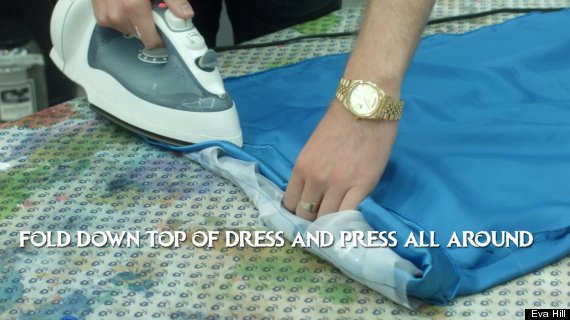 9. Pin and sew, leaving 3" opening to insert elastic.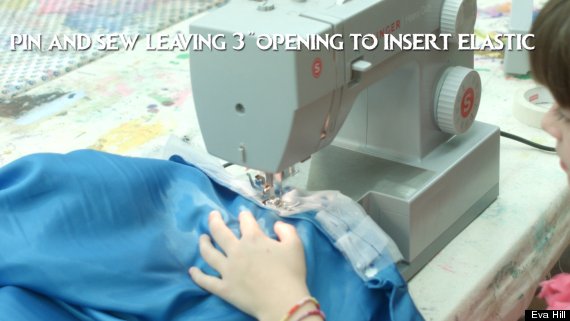 10. Measure chest at widest point. Subtract 10% of the measurement and cut elastic. (For example: A 25" chest would cut elastic at 22.5".)
11. Attach a safety pin at each end of elastic. Pin one end to the dress at the start of the tube. Feed loose end through the sewn channel. When finished, pull both ends of elastic and remove safety pins. Overlap elastic 2" and sew over the elastic a few times to make sure it's a strong seam.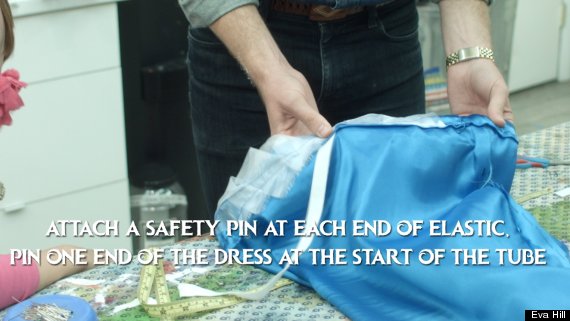 12. Sew opening closed with machine.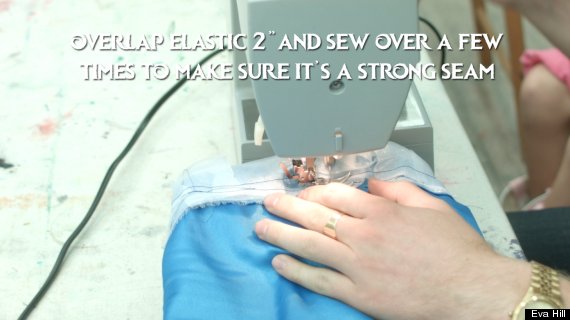 13. Finished. Now "Let It Go!"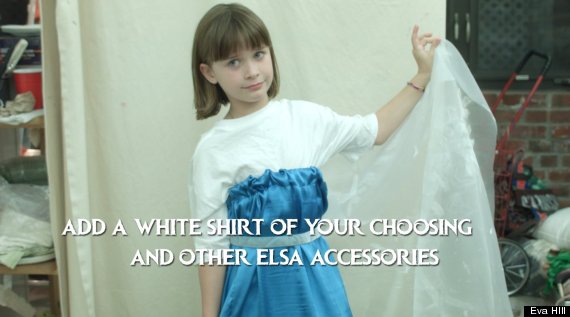 All photos and video by Eva Hill.
Want more DIY Elsa costume ideas? Of course you do! We've rounded up 13 of our favorites from Pinterest below.
PHOTO GALLERY
DIY Elsa Costumes From Pinterest
More Halloween Ideas: See costumes for families, couples, moms-to-be and more.
Have a costume you want to share? Send a photo to HPPHalloween@huffingtonpost.com and you may be in an upcoming feature.
More amazing Halloween ideas over on Pinterest!
Follow HuffPost Parents's board Halloween on Pinterest.
Like Us On Facebook |

Follow Us On Twitter |

Contact HuffPost Parents