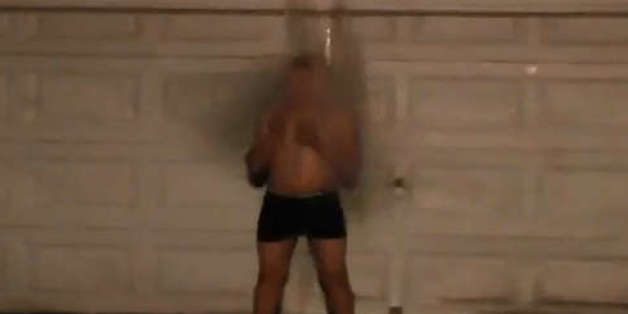 Ohio police say three teens charged over a horrific "prank" on an autistic teen have turned themselves in.
Bay Village police told WOIO that three of the five teens wanted in an incident in which a bucket of tobacco spit and urine was filmed being dumped on a 14-year-old with autism have turned themselves in after prosecutors filed charges Oct. 14.
The three teenagers who went to police all face assault charges. Authorities say they lied to the autistic boy, telling him they were filming an ALS Ice Bucket Challenge. But instead of cold water, the bucket contained human waste. The other two teens were charged with delinquency and will receive summonses to court.
Prosecutors said the five teens charged and the victim are all friends and have been known to "engage in distasteful and sophomoric pranks" with each other, but that this particular incident crossed the line.
"This incident is clearly different," assistant county prosecutor Duane Deskins said, according to WOIO. "It crossed a moral and legal line, and even the five alleged perpetrators understand that and have expressed regret."
Video of the incident was discovered on the teen's cell phone by his mother, who shared it with local media so that others would share in her family's outrage.
It worked. Locals and celebrities alike rallied around the family. Comedian Drew Carey, who is a Cleveland native, donated $10,000 to a reward fund set up by Bay Village police.
Like Us On Facebook |

Follow Us On Twitter |

Contact The Author