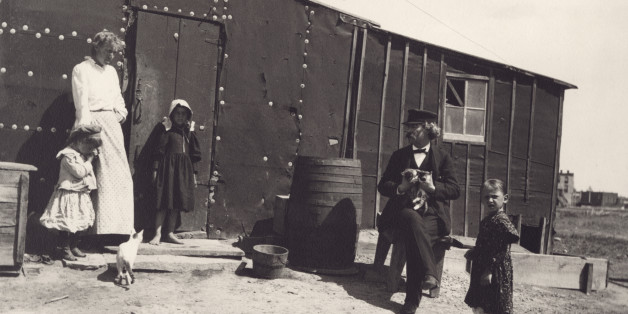 We imagine the genius behind Huckleberry Finn, Tom Sawyer and a handful of memorable essays as a wild, white-haired, irreverent figure. Mark Twain's America: A Celebration in Words and Images shares photos of the author from his younger years and illustrations that satirize his work.
One photo, seemingly snapped offhand, captures Twain while visiting Great Falls on a speaker's circuit across the northern United States. Another was captured while he was visiting Istanbul, which, in 1867, he described as an "eternal circus."
Check out rare photos of Mark Twain below:
PHOTO GALLERY
6 Rare Images Of Mark Twain
Excerpted from Mark Twain's America by Harry Katz and the Library of Congress. Published in October 2014 by Little, Brown and Company. Copyright © 2014 by Harry Katz and the Library of Congress. All rights reserved.