Every Halloween, a host of costumes are marketed as "sexy" for women. There's the sexy nun, the sexy firefighter, the sexy Girl Scout -- the list goes on and on.
But what would happen if men tried these "sexy" costumes on for size? Well, now you can see for yourself.
Here's the sexy firefighter: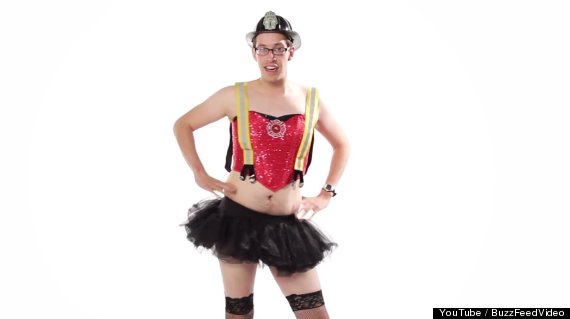 The sexy ladybug: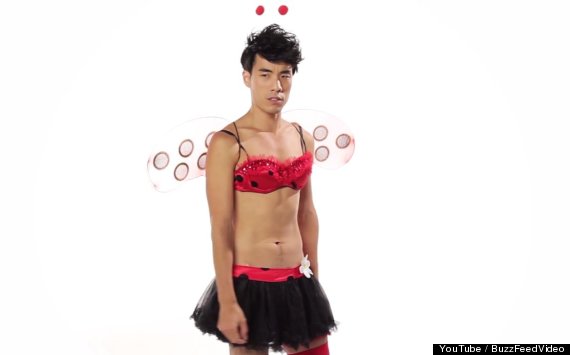 The sexy Girl Scout: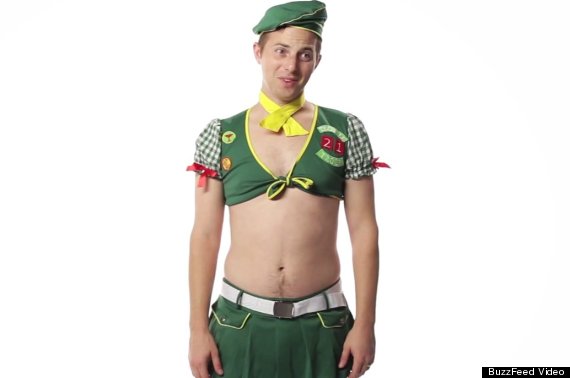 And who could forget the sexy nun?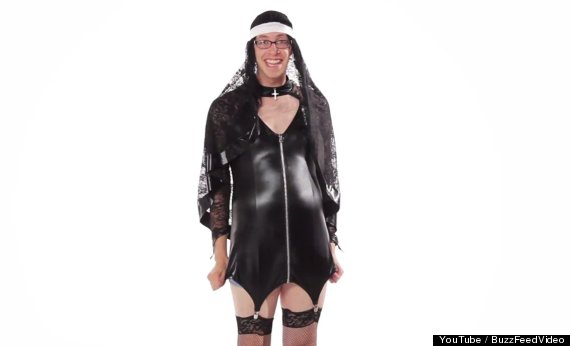 The clip highlights the absurd reality of how women are expected to dress on Halloween. The good news? There are a lot of other options for women who want to put on a costume a bit more creative than "sexy nurse" or "school girl." (Shocking. We know.)
BEFORE YOU GO
PHOTO GALLERY
Offensive Halloween Costumes '14