How early should you start saving for your child's college fund? Personal finance expert Suze Orman says that before you start saving for your kids education, look at your own finances to be sure that you're in a good place. For example, if you haven't set up your 401k or Roth IRA, paid off your own debts, or set up an 8 month emergency savings fund, you should be sure to tend to those financial issues first before putting money toward a college savings account. If you do have your own finances in order, set up a 529 college savings plan. Go to savingforcollege.com -- they have calculators to show you how much money you need to put away in order to save for your child's college education, depending on what kind of school you plan to send them to.
For more advice on managing your money, see Suze's personal finance tips:
PHOTO GALLERY
Suze Orman's Financial Advice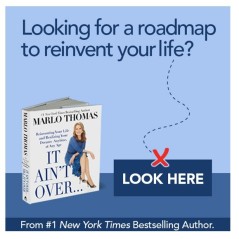 Add Marlo On Facebook:
Follow Marlo on Twitter:
Sign up to receive my email newsletter each week - It will keep you up-to-date on upcoming articles, Mondays with Marlo guests, videos, and more!