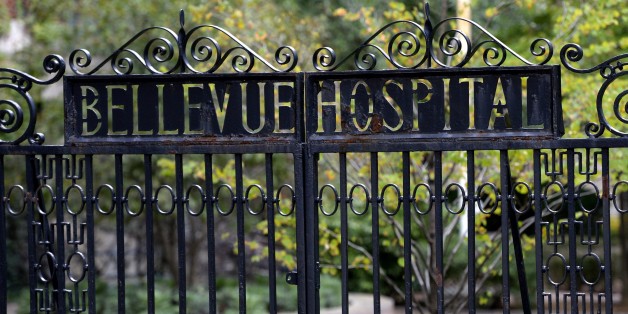 Dr. Craig Spencer, the New York City doctor who recently treated Ebola patients in Guinea, is the fourth person to be diagnosed with Ebola in the United States.
His infection raises many questions, some of which remain unanswered as experts trace Spencer's movements and review the timing of his symptoms.
There are some things that we are sure of so far, though. Here's what we know New York City's first Ebola case.
Dr. Craig Spencer has tested positive for Ebola.
He arrived at JFK International Airport on Oct. 17 after working with Doctors Without Borders to treat Ebola patients in Guinea. He's 33 years old, lives in Harlem and is an international emergency medicine fellow at New York-Presbyterian Hospital/Columbia University Medical Center, according to his LinkedIn profile.
He dedicated his time and energy to caring for others in other countries.
New York-Presbyterian Hospital/Columbia University Medical Center released a statement praising Spencer, writing, "The physician is a dedicated humanitarian on the staff of NewYork-Presbyterian/Columbia University Medical Center who went to an area of medical crisis to help a desperately underserved population. He is a committed and responsible physician who always puts his patients first." Before his recent trip to Guinea, Spencer had also traveled to Rwanda, Burundi and the Democratic Republic of Congo to assist in providing medical treatment, the New York Times reported.
He did some very typical New York City things before he had symptoms.
In the days after his return to New York City but before he began exhibiting symptoms, Spencer went for a jog, visited the High Line park, rode the subway, went bowling, used a car service and visited a couple of food establishments.
But he only had close contact with three people in that time.
They include his fiancée, identified as Morgan Dixon, as well as two friends, who are all in isolation, New York City Department of Health and Mental Hygiene Commissioner Mary Bassett, M.D., said in a press conference Friday. Health officials will be monitoring all three daily, and they will remain in isolation for 21 days after their last contact with Spencer. Health officials ruled that no contact occurred between Spencer and the car service driver.
He's being treated at Bellevue.
Once he became symptomatic, Spencer alerted officials, who rushed him to Bellevue Hospital in Manhattan, one of eight New York hospitals designated to treat Ebola patients. The Centers for Disease Control and Prevention "determined earlier this week that the hospital has been trained in proper protocols and is well prepared to treat Ebola patients," according to the CDC's website.
The average New Yorker is highly unlikely to become infected.
Ebola spreads via bodily fluids, not through casual contact, and only in people who have already begun exhibiting symptoms. The bodily fluids of an infected person have to get inside of another person to infect them -- infection from sharing a subway pole, for example, would be extremely unlikely. Here's how you can and cannot contract Ebola.

Health officials and politicians are urging New Yorkers to stay calm.
"Ebola right now can spread fear just by the sound of the word," New York Gov. Andrew M. Cuomo said, in a Thursday press conference. "But the more facts you know the less frightening the situation is."
"There is no reason for New Yorkers to be alarmed," Mayor Bill de Blasio said. "Being on the same subway car or living near a person with Ebola does not in itself put someone at risk."
Spencer's apartment has been quarantined and the FDNY employees involved are fine.
Spencer and his fiancee lived together in an apartment in a six-story building in Harlem that was sealed off after he was taken to Bellevue. It is the only part of the apartment building health officials are concerned about, Mayor Bill de Blasio said in a press conference Friday. The four New York City fire department workers who took Spencer to Bellevue were decontaminated with a combination of bleach and water and were cleared to continue working.
BEFORE YOU GO
PHOTO GALLERY
Symptoms of Ebola