With Halloween just a few weeks away, our worlds have been filled to the brim with DIY costumes, a ton of candy and of course, scary movies.
But from a fashion perspective, iconic horror movie killers throughout history kind of get the short end of the stick.. at least when it comes to costume design.
That's where David Murray comes in. The UK based illustrator (whose Tumblr shows off some amazing work) and whose background is in fashion design, decided to give some of his favorite movie monsters a makeover, by dressing them to the nine's in some of the hottest designers around (Dries Van Noten and Moschino, to name a few).
We chatted with Murray about the illustrations, his style inspiration and what he has up his (very scary) sleeve.
On how he picked the characters:
I chose the most iconic killers, the characters that first come to mind when you think horror movies.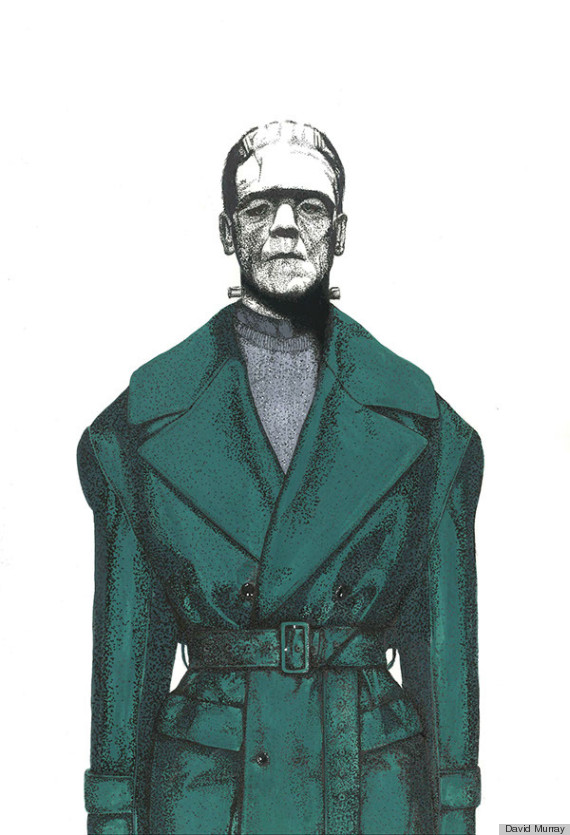 Frankenstein in Juun J
On pairing each character with each designer:
The green oversized double breasted coat from Juun.J's Fall 2014 collection inspired the Frankenstein idea, which really inspired the rest of the series. I researched some my preferred designers and it turned out a lot of the Fall 2014 collections included looks that I felt my favorite horror characters could wear without looking too abstract or out of place.
On if he thinks the illustrations could make these characters seem a little less scary:
I think it will take a lot more than a Moschino sweater or a Hood By Air Hockey Jersey for people to perceive these monsters in a less frightening light. People I've talked to still find them scary, even in their high fashion attire.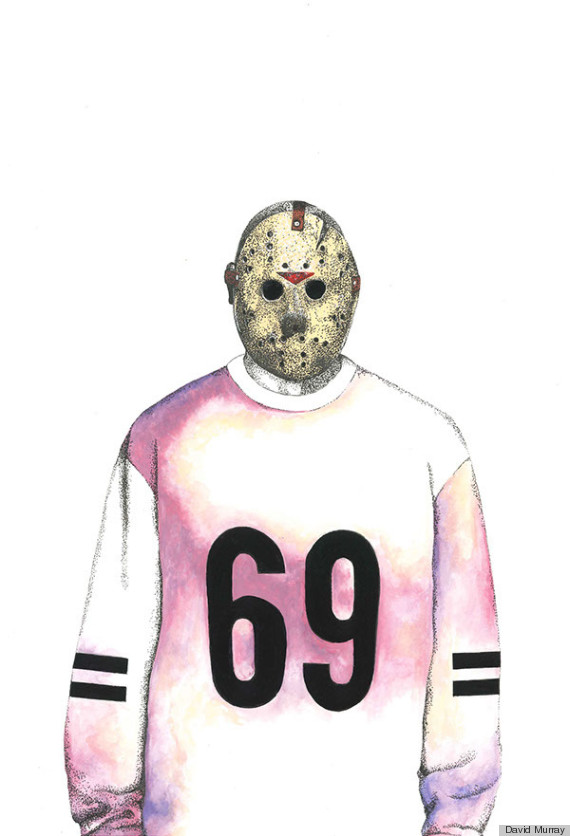 Jason Voorhees in Hood By Air
On his favorite one:
I like Leatherface in Rick Owens, because it actually looks like something the dude would have worn in the movie.
On the movies that scare him:
As a kid, the "Scream" movies freaked me out a lot, as did "Halloween." Stephen Kings's "It" is quite disturbing as well!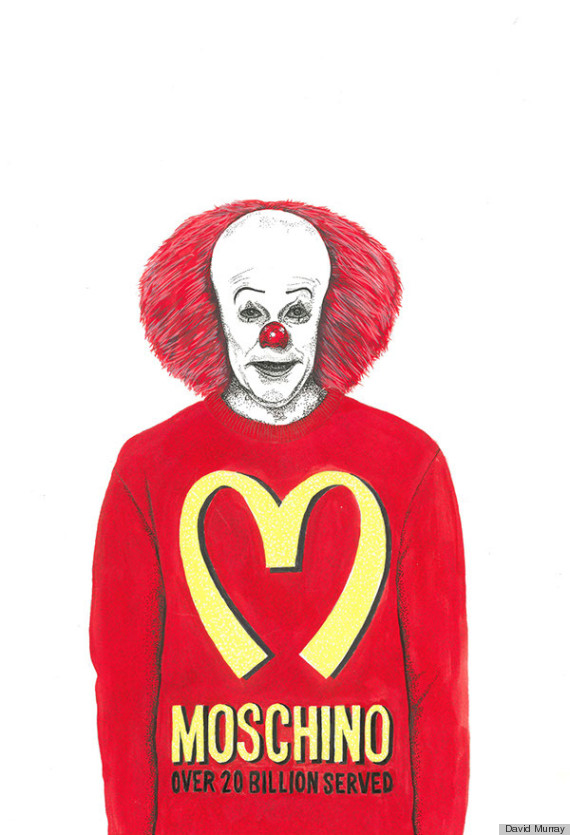 Pennywise in Moschino
On the character he wants to illustrate next:
There are so many, you'll have to wait and see. I have lots of new ideas that I'm putting to work!
We CANNOT wait. Click here to check out Murray's Instagram account.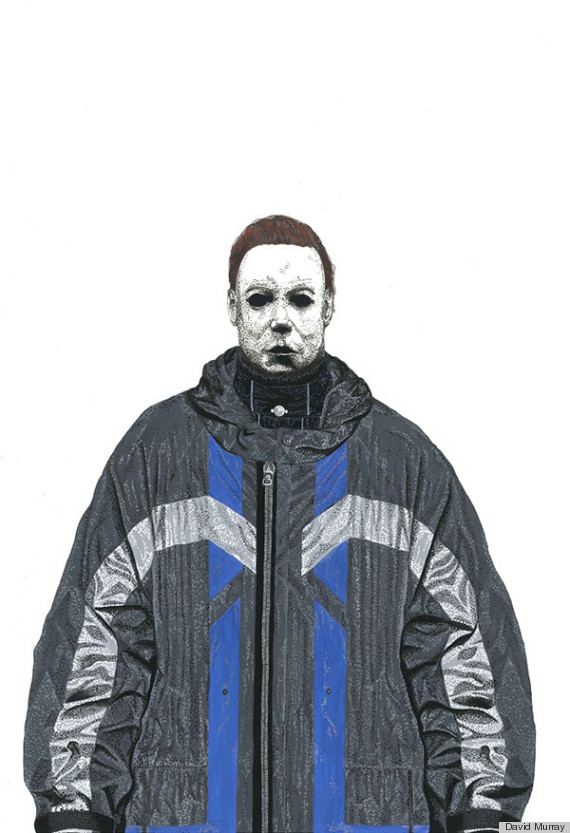 Michael Myers in Rick Owens
CORRECTION: A previous version of this article misidentified Michael Myers as Leatherface.
BEFORE YOU GO
PHOTO GALLERY
Movies You (Might) Regret Showing Your Kids