How much money should you have in savings before you start to make investments with your money? According to personal finance expert Suze Orman, you should have at least an 8 month emergency fund saved up. Total the bills that you have to pay every month -- your rent or mortgage, your utility bills, your cell phone, gasoline for your car, food at the grocery store, insurance, and anything else you're responsible for paying monthly. You should have at least 8 months of those expenses in savings in case something happens -- for example, if you were to lose your job.
For more advice on managing your money, see Suze's personal finance tips:
PHOTO GALLERY
Suze Orman's Financial Advice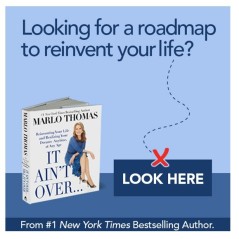 Add Marlo On Facebook:
Follow Marlo on Twitter:
Sign up to receive my email newsletter each week - It will keep you up-to-date on upcoming articles, Mondays with Marlo guests, videos, and more!