How does personal finance expert Suze Orman feel about the hit TV show Shark Tank? Suze says, although it takes far more than just money to start a business, she loves tuning in! "I love when they battle with one another," Suze says. What Suze would really like to see is a Shark Tank follow up show -- where viewers can see if the companies ended up succeeding or not.
For more advice on managing your money, see Suze's personal finance tips:
PHOTO GALLERY
Suze Orman's Financial Advice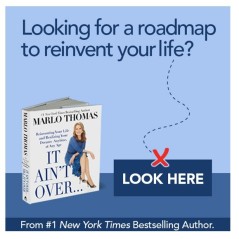 Add Marlo On Facebook:
Follow Marlo on Twitter:
Sign up to receive my email newsletter each week - It will keep you up-to-date on upcoming articles, Mondays with Marlo guests, videos, and more!