Submissions continue to roll in for National Geographic's 2014 Photo Contest, and we've been wowed by the spectacular wildlife photography entered so far. Almost 5,000 photos have been submitted in the three categories of people, places and nature.
The contest closes on October 31, so you still have a few days to submit your photos, even if you're not a photography pro. Last year there were more than 7,000 entries from 150 countries. And if the photos we've seen are any indication, the judges this year are going to face a tough decision.
We showed you 10 beautiful nature photos from the beginning of the contest in September; here are ten more of our favorites. To submit your own photos, go to National Geographic's photo contest website. You can also see more entries by browsing the Nat Geo editors' top picks every week.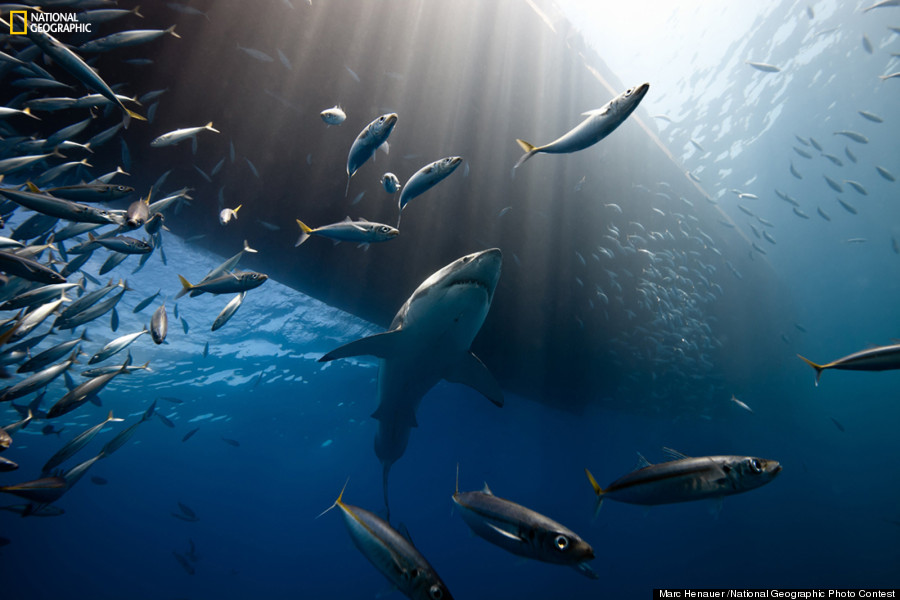 Photo and caption by Marc Henauer/National Geographic Photo Contest
Off the Coast of Guadalupe Island, great white sharks gather to feed on sea lions. It is an ideal place to observe these majestic animals in their natural state. Far ideas through Hollywood movies, the great white shark remains fearful of man and does not leave easily approached. Location: Guadalupe Island - Mexico


Photo and caption by Kristian Parton/National Geographic 2014 Photo Contest
This Weddell Seal had hauled its self out onto a snowy ice shelf in the Antarctic Peninsula. At first it was fast asleep, but after some patient waiting it began to wake up. Upon waking the seal inquisitively scratched and popped its head up to get a better look at who I was and what I was doing. In this shot it appears to be placing its flipper towards its chin, as if in deep thought. Location: Antarctic Peninsula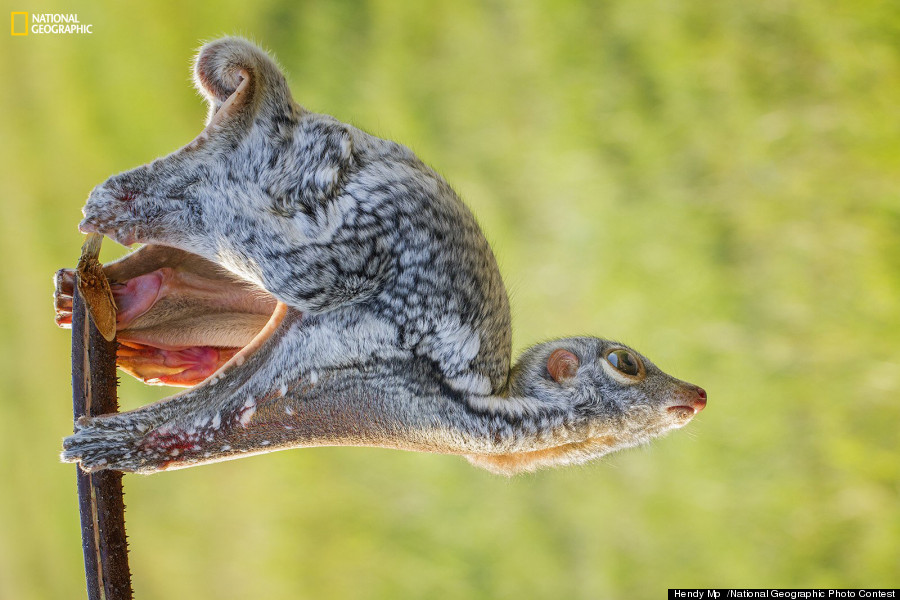 Photo and caption by Hendy Mp/National Geographic 2014 Photo Contest
This photo I capture in the early afternoon, the animal species of lemurs fly. Location: Sambas, West Kalimantan, Indonesia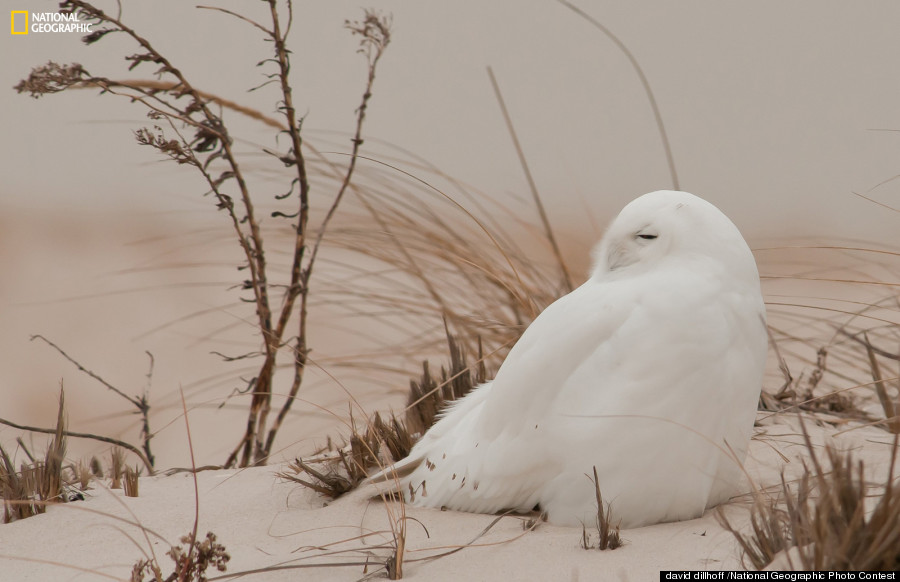 Photo and caption by David Dillhoff/National Geographic 2014 Photo Contest
Not too far from the daily "rush hour" campaign one can visit one of nature's most special environments—Jones Beach, New York, the west end. It's a perfect host for various bird of prey species throughout the four seasons. Each winter hundreds of birders and photographers travel in search of the snowy owl. Location: Long Island, NY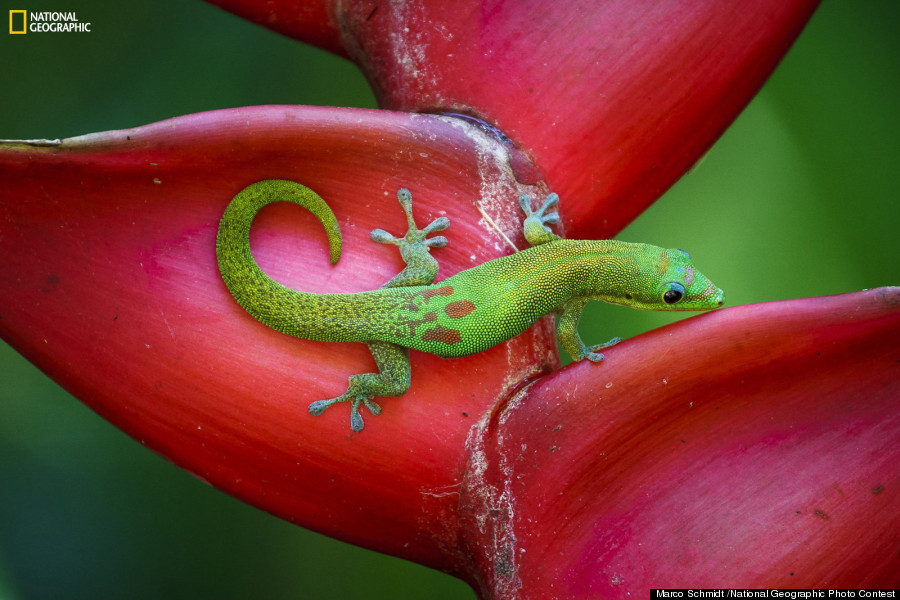 Photo and caption by Marco Schmidt/National Geographic 2014 Photo Contest
The Gecko was sitting on a Lobster-Claw Plant. The Red/Green complementary colors caught my eye. Captured on Big Island, Hawaii. Location: Big Island, Hawaii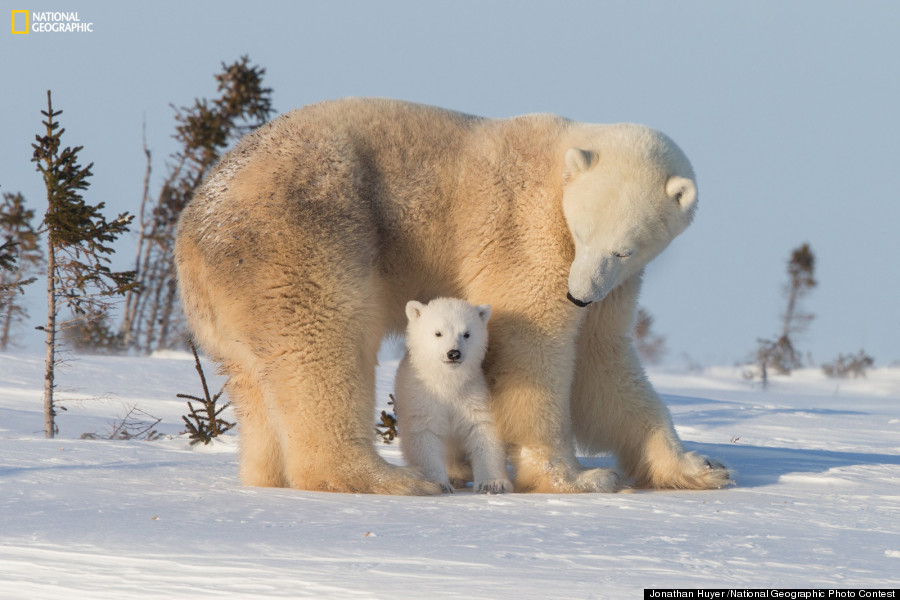 Photo and caption by Jonathan Huyer/National Geographic 2014 Photo Contest
A newborn polar bear cub explores its magical new world, while keeping close to Mom. Location: Wapusk National Park, Manitoba, Canada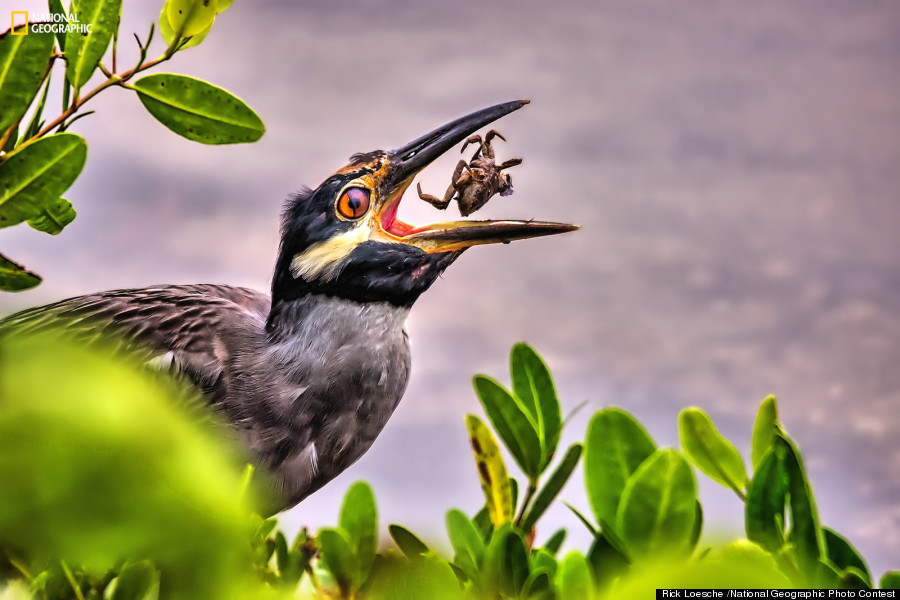 Photo and caption by Rick Loesche/National Geographic 2014 Photo Contest
Eating a crab on Sanibel Island Florida. Location: Sanibel Island, Florida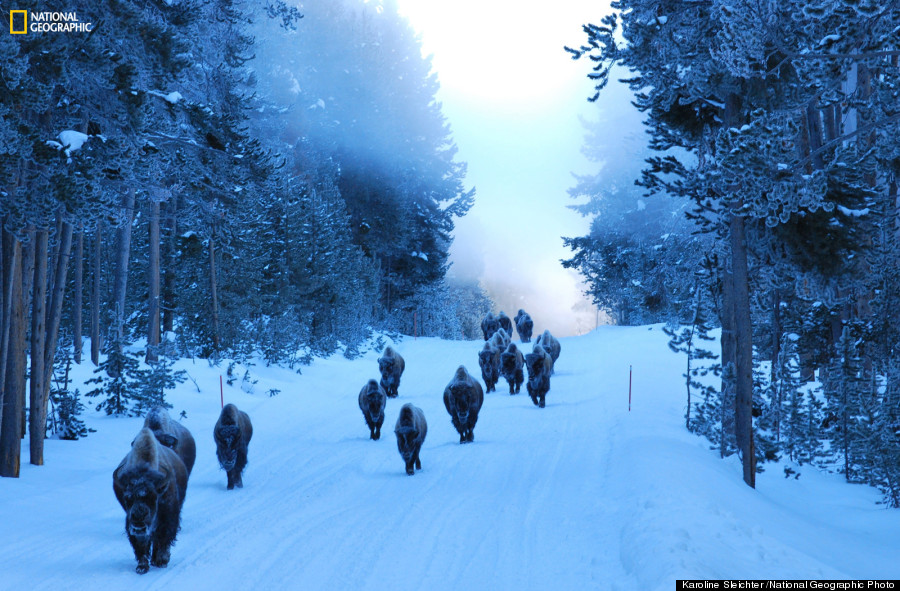 Photo and caption by Karoline Sleichter/National Geographic 2014 Photo Contest
An early morning ride through Yellowstone National Park in the winter is always a treat. On this very chilly morning, hardly a sound was heard as this herd of bison reminded us that we are the visitors in their land. Location: Yellowstone National Park, Wyoming, United States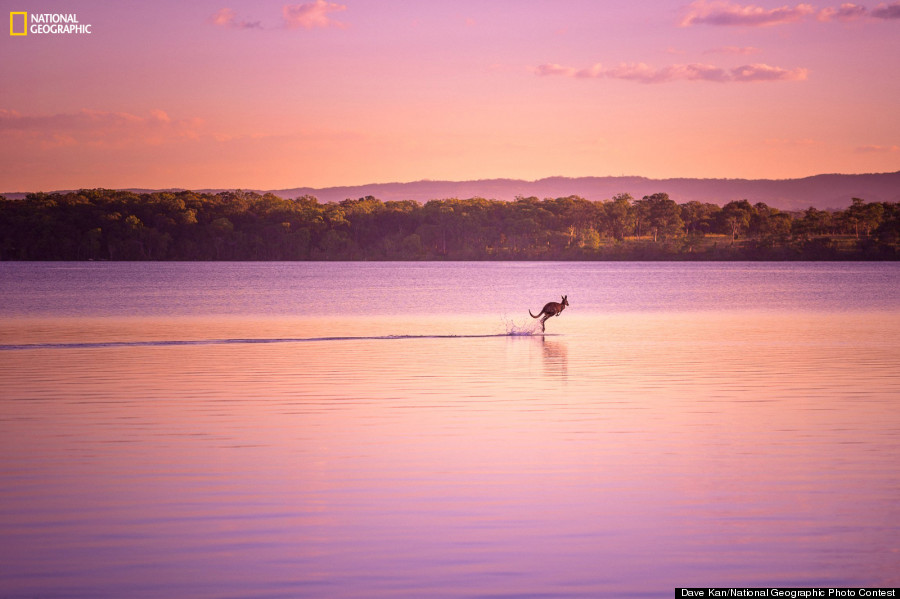 Photo and caption by Dave Kan/National Geographic 2014 Photo Contest
I was finishing up a photo shoot when a wild kangaroo appeared out of nowhere and bounded onto the lake, as if walking on water. This, along with the picturesque sunset combined to create an absolute visual treat! Location: Noosa, Queensland, Australia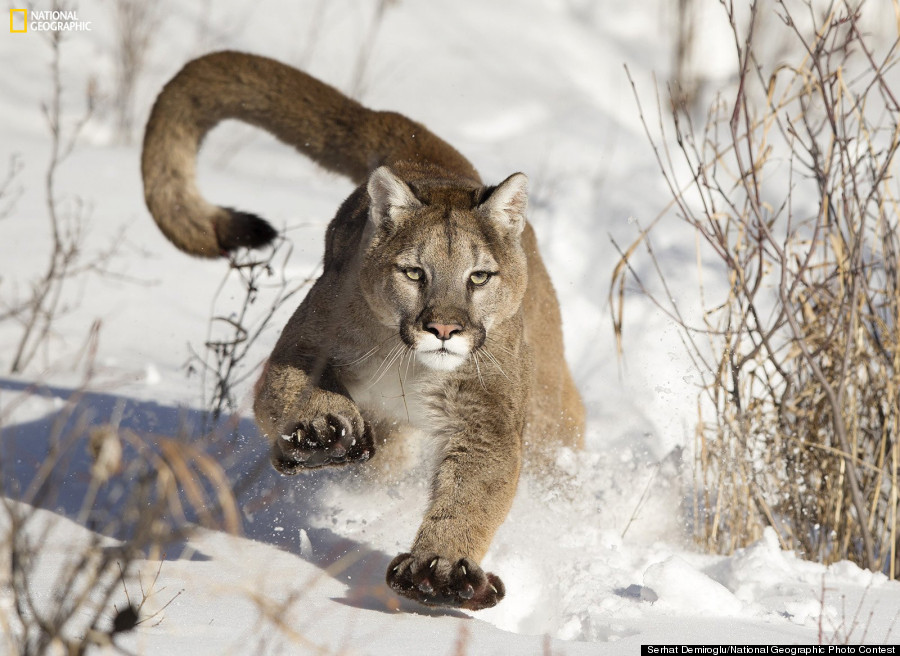 Photo and caption by Serhat Demiroglu/National Geographic 2014 Photo Contest
l had a chance to photograph a puma at very close distance in Bozeman. When a puma focus a target, it's very impressive to watch its concentration, eyes, speed, opening his paws and nails. Location: Montana, USA
BEFORE YOU GO
PHOTO GALLERY
Animal Photos Of The Week