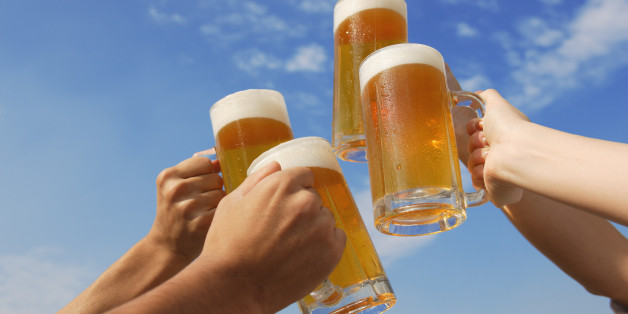 Today is American Beer Day, which of course means it's appropriate to crack open a cold one right now and celebrate the day in style. Got one? Okay, now it's time to get nostalgic. Beer is America's favorite alcoholic beverage. According to Gallup, Americans who consume alcohol favor beer over wine or liquor by a long shot. Forty-one percent report usually choosing beer, over 31 percent who choose wine and 23 percent who choose liquor.
If you're one of the 41 percent of Americans who enjoy kicking back with a beer every so often, take a moment to recollect your first beer-drinking in experience. Where were you? Who were you drinking with and what kind of beer did you drink? Everyone starts somewhere, and on American Beer Day, we're going to celebrate the evolution of our beer-drinking ways. The way you drink beer now is most likely quite different than the way you used to drink. We can think of no better way to celebrate this national holiday than to celebrate the way our beer-drinking habits have matured.
Here are nine fundamental phases every beer drinker goes through. Let us know what beer/life phases we're missing, and what your fondest phases were.
PHOTO GALLERY
A Personal Evolution Of Beer Drinking
Want to read more from HuffPost Taste? Follow us on Twitter, Facebook, Pinterest and Tumblr.

BEFORE YOU GO
PHOTO GALLERY
States With The Best Access To Craft Beer