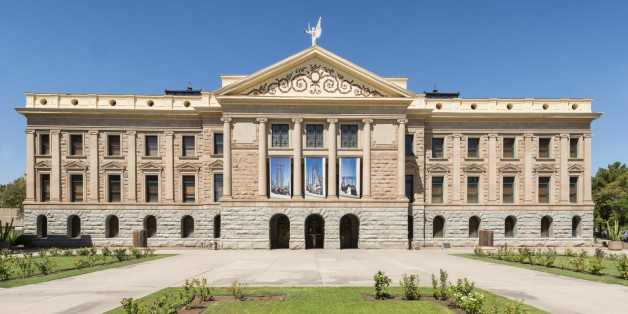 Although it's been happening for years, the Arizona Department of Child Safety began keeping records of the homeless children sleeping in state-operated buildings just last month. And what they found is troubling.
Department officials confirmed to CBS 5 News in Phoenix that children with nowhere to stay slept at 12 offices throughout the greater Phoenix area of Maricopa and Pima Counties due to lack of space in group homes and foster families. Between Sept. 28 and Oct. 4, officials recorded 36 minors sleeping overnight in the facilities -- 10 were between 2 and 5 years old, 11 were between 6 and 12 years old and 15 were between 13 and 18 years old.
The figures reflect a discrepancy between supply and demand when it comes to stable housing services for children in the state. According to the Arizona Department of Child Safety's website, "there are many Arizona children waiting to be part of a family," and some of those children have unique educational, emotional or medical needs. A lack of room in shelters has been an ongoing problem in cities across the country in recent years, from New York to Los Angeles and Seattle.
More than 27,000 people experience homelessness in Arizona, according to the Arizona Department of Economic Security 2013 Annual Report. Of the 1,291 homeless families counted in January 2013, 2,568 individuals within those families were children.
Even though a 2014 report by the National Alliance to End Homelessness found that homelessness has been declining nationally since 2005 (with an exception of one single-year period), Arizona was one of 15 states that experienced an increase between 2012 and 2013 -- a slight 1.43 percent bump.
BEFORE YOU GO
PHOTO GALLERY
Arizona: Greater Phoenix