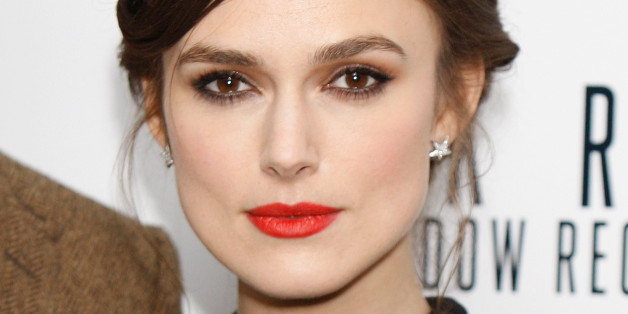 Keira Knightley took a trip back to her past this week and revealed how her same-sex kiss with her prom date was called "disgusting" by school administrators.
During an interview with Vulture, the actress was asked if she had attended her own prom. She told the publication:
Yeah, I went to prom with my best mate, Emily. We both turned up an hour late, and I'd been filming "Bend It Like Beckham," and I turned up in leather pants and a crop top, and she was a model for a while, and she'd been in Paris shooting something, and she turned up as the boy, so she had a black tie with ripped jeans on, and everybody else was completely dressed up, obviously, in that kind of finery, and then we had our picture taken underneath the thing, and she's kissing me, and we were told that that was disgusting. And one of the teachers took us both aside and said we were never going to come to anything if we didn't know how to dress appropriately for events like that. So that was my prom. We had a great time!
Knightley went on to explain that the pair's photo wasn't "allowed" and wasn't displayed with other photos from her prom because she was told it wasn't "appropriate."
The "Bend It Like Beckham" star isn't alone when it comes to queer kisses causing problems. Earlier this month a gay couple in Texas was allegedly ejected from their cab for kissing and reportedly informed by the driver that they were going to hell. Additionally, a gay couple was allegedly kicked off a bus in London last week for the same reason.
In happier queer kissing news, a "kiss-in" at a United Kingdom grocery store recently sprung up as a public display of solidarity with two women who were reportedly kicked out of the establishment the week before for locking lips.
For more from Knightley, check out HuffPost's recent interview with the star.
BEFORE YOU GO
PHOTO GALLERY
The Best Gay Kisses