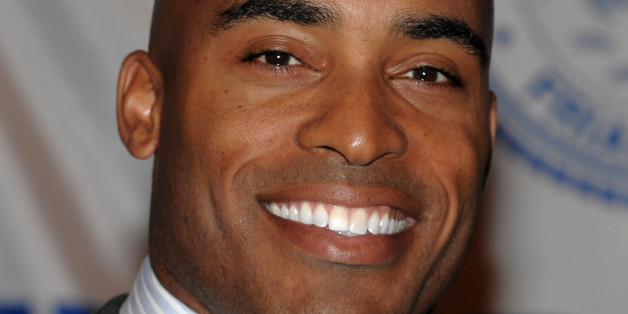 Retired NFL running back and and former New York Giants All-Pro Tiki Barber joined HuffPost Live to discuss running the New York City marathon on Sunday on behalf of the PitCCH Foundation to help inner-city youth. The 39-year-old Barber also broke down the controversy surrounding Seattle Seahawks Super Bowl winning quarterback not being "black enough," and why the reigning champs traded Percy Harvin.
Barber also discussed his involvement in the fight against autism, the state of Giants head coach Tom Coughlin, why he would take Eli Manning over Peyton Manning and who will win the 2015 Super Bowl.
Email me at jordan.schultz@huffingtonpost.com or ask me questions about anything sports-related at @Schultz_Report, and follow me on Instagram @Schultz_Report. Also, be sure to catch my NBC Sports Radio show "Kup and Schultz," which airs Sunday mornings from 9 to 12 EST and 12-1 for fantasy football, right here.