This week, I was joined by personal finance expert Suze Orman who is a veteran on Mondays With Marlo! Suze is so knowledgeable -- we spoke about everything from how to double your money, to the right time to start saving for your child's college education. If you've ever wondered about how to manage your money, you don't want to miss this interview.
For more advice on managing your money, see Suze's personal finance tips:
PHOTO GALLERY
Suze Orman's Financial Advice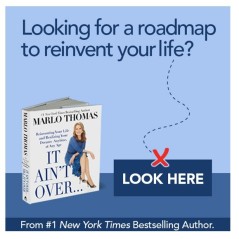 Add Marlo On Facebook:
Follow Marlo on Twitter:
Sign up to receive my email newsletter each week - It will keep you up-to-date on upcoming articles, Mondays with Marlo guests, videos, and more!