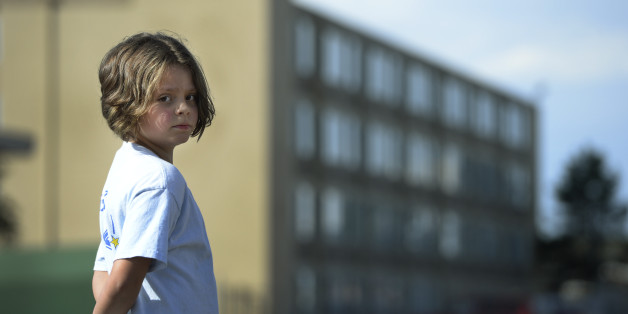 The U.S. childhood poverty rate hit its highest level in 20 years back in 2010 and it's showing no signs of letting up, a recent report concluded.
More than 16 million American children live in poverty -- a staggering reality that leads to devastating health risks, in addition to overwhelming economic disadvantages, according to a new study published by JAMA Pediatrics.
The figures have remained unchanged since they peaked in 2010 and federal spending on children dropped by more than $20 billion since that year.
The good news though, is that the majority of American voters -- regardless of party lines -- are fed up. They're tired of seeing vulnerable children suffer and want the government to step it up when it comes to investing in their future.
These are the impossible struggles impoverished children in America face and some of the measures that could help put an end to them.
1.3 Million Public School Students Are Homeless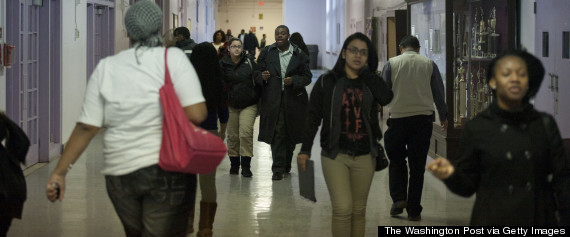 The number of homeless public school students enrolled in grades K-12 hit a record high during the 2012-13 school year when an estimated 1.3 million students were homeless, according to a recent U.S. Department of Education report.
These kids' test scores are falling and they're at a higher risk for sex trafficking, abuse and hunger. But even those who have a chance to escape are often rejected because of their impoverished backgrounds.
According to a recent Sports Illustrated investigation, more than 100,000 homeless athletes play on youth, high school and college teams. And many talented students who are skilled enough to get sports scholarships are turned down because they are considered "risky" investments.
What needs to be done: These figures may actually be understated and even many of the children counted don't qualify for services from the Department of Housing and Urban Development (HUD) because they may be living in someone else's home or in a motel, Think Progress reported.
The Homeless Children and Youth Act, which was introduced in July, would broaden the definition of a "homeless person" to include those who are verified as homeless through a number of advocacy programs. It would also eliminate the cumbersome documentation process that requires young people to "prove" that they are, in fact, homeless.
1 in 4 Kids Doesn't Have Enough Food to Eat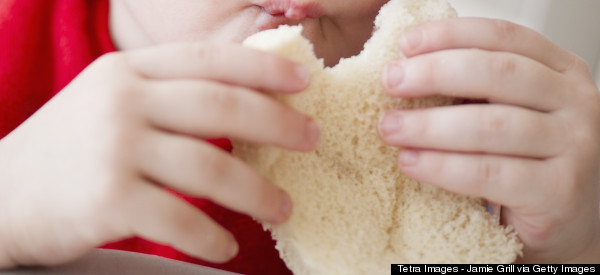 One in four children lives in a food-insecure household, which can lead to harrowing health problems, according to the report.
Children who struggle with hunger are more likely to get sick and endure impeded emotional, physical and intellectual development, according to a Feeding America study. Ironically enough, they're also at a higher risk of becoming obese since cheap fast food is more affordable that healthy, nutritionally dense options.
The situation grew particularly grim after last year's sequestration cuts. Both Supplemental Nutrition Assistance Program (SNAP) and Special Supplemental Nutrition Program for Women, Infants and Children (WIC), which serve millions of children, were subjected to severe cute cuts. WIC alone, which helps 7 millions kids, lost more than $354 million from its child nutrition programs, according to the report.
What needs to be done: The report's authors are urging Congress to fully fund and maintain the current SNAP and WIC structures. They also want to see Congress continue to support, and introduce healthier standards for, the National School Lunch Program (NSLP), which provides free breakfast and lunch to low-income children.
7 Million Children Don't Have Health Insurance

Across the U.S., 7 million children don't have health insurance and every 42 seconds, an uninsured child is born.
Living without medical insurance leads to a whole host of issues, including delayed immunizations, birth complications and more emergency room visits, according to the JAMA study.
What needs to be done: The authors recommend following Massachusetts' health care model, which extended the Children's Health Insurance Program (CHIP) to families with incomes at or below 300 percent of the federal poverty level. There, just 2.5 percent of children are uninsured. They also suggested requiring at least 12 months of continuous coverage in Medicare and CHIP to reduce administrative costs and the chances of kids losing their coverage when it expires after a few months.
BEFORE YOU GO
PHOTO GALLERY
The Hungriest States In America