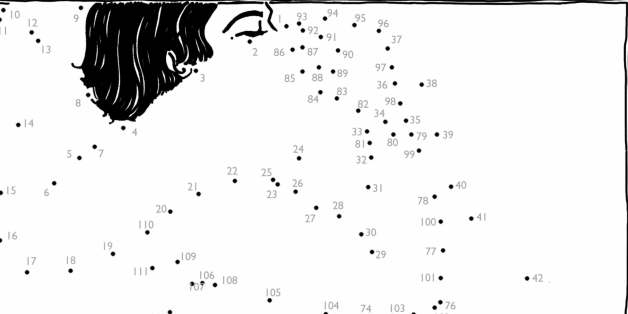 Here's one connect-the-dots book you probably shouldn't give to your little niece for her birthday; it's more of an adults-only adventure, despite making use of a format commonly found in first-grade classrooms.
In her new book, Kama Sutra Connect-The-Dots, Eland Sparklers takes the classic eroticism of the Kama Sutra's sexual illustrations and converts the most explicit portions into unfinished connect-the-dot puzzles, adding another layer of cheeky mystery to the instructions. To see exactly how to complete these moves, you'll need to do some artwork yourself, and make sure to follow the directions.
Here are some excerpted illustrations that show connect-the-dots doesn't have to be just for kids:
The Tortoise Position: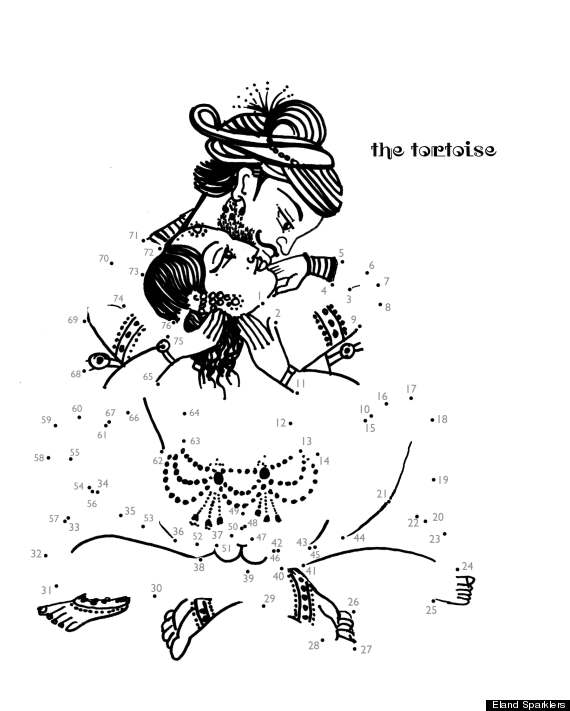 The Kneeling Position: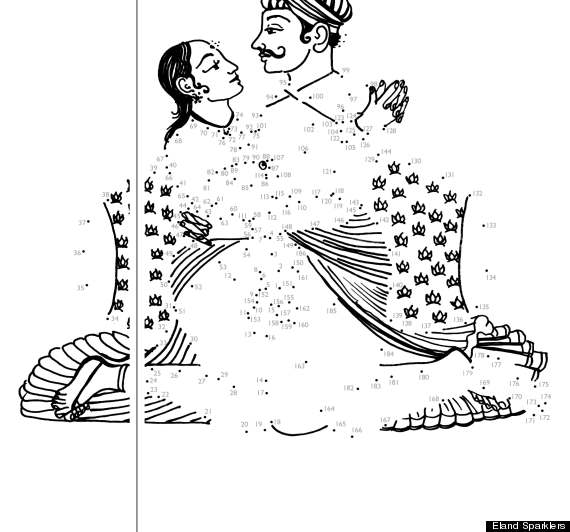 The Inverted Crow Position: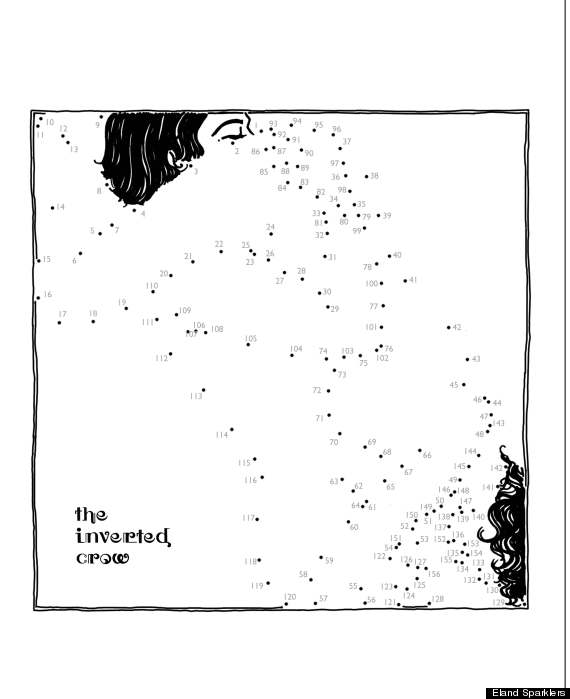 The Exchanging Energy Position: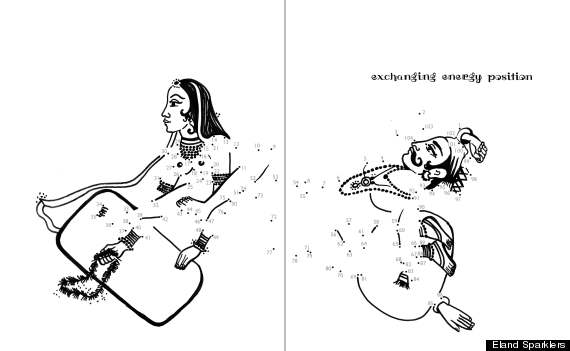 The Tantric Tortoise Position: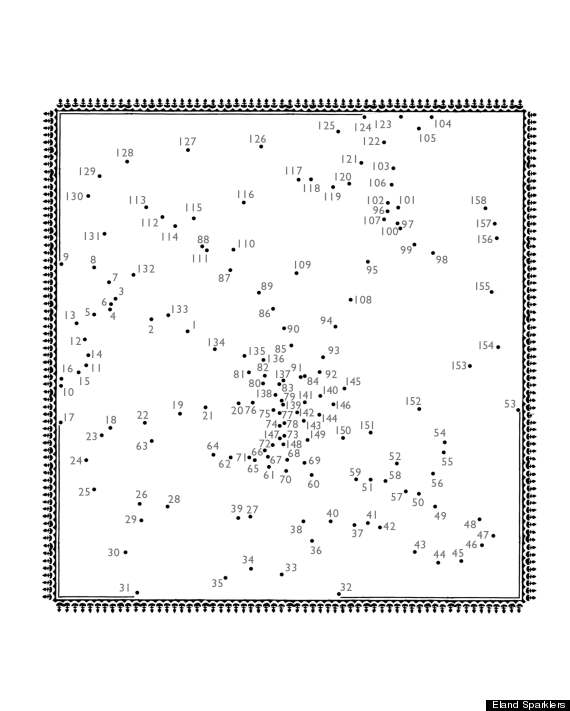 From Kama Sutra Connect-The-Dots by Eland Sparklers. Published by arrangement with Plume, a member of Penguin Group (USA), LLC. Copyright © 2014 by Eland Sparklers.
BEFORE YOU GO
PHOTO GALLERY
9 Smutty Sign Language Instructions