There are a lot of reasons to love Melissa McCarthy, but her version of what a Halloween costume is supposed to look like is reason enough.
The "St. Vincent" actress used to live on the same block as Adam Levine and one Halloween, the singer invited her and her husband, Ben Falcone, to his party, she told Jimmy Kimmel Monday night. She decided to dress as her Aunt Bernice, complete with a printed button-down shirt, neck scarf and curly red wig.
"Now that's my idea of Halloween there," she said.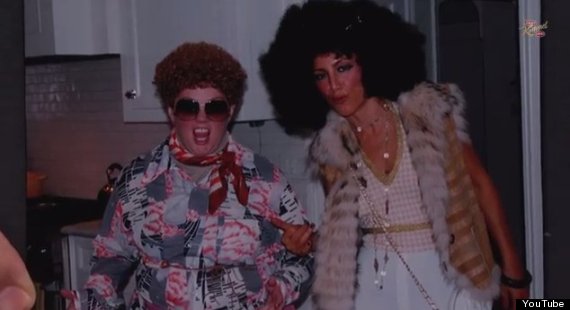 "I thought, 'Oh, this'll be great. I'll go as my Aunt Bernice,'" she added, "and we showed up and every single woman was in a different kind of bikini. It was like, 'What are you?' 'I'm a cave girl!' Fur bikini. 'I'm a medic!' Just two crosses and there's, like, a stethoscope around her waist. Every single woman had a bikini on of a different ilk."
McCarthy's costume apparently "horrified" other guests.
"Literally, people were like, 'What are you?'" she said. "And I was like, 'I'm my Aunt Bernice from Skokie.' And they were like, 'Why would you do that?' They were so horrified that I looked like that. Like, it wasn't funny. It didn't seem ironic."
Levine's bikini'd partygoers might not have loved McCarthy's costume, but we know who we'd rather invite to our party.
BEFORE YOU GO
PHOTO GALLERY
Melissa McCarthy's Style Evolution