Two men were wounded in a shooting outside of Nash County Courthouse in Nashville, North Carolina, Tuesday morning.
UPDATE: One suspect in the shooting was taken into custody Tuesday afternoon, the Associated Press reports.
ORIGINAL STORY:
A lockdown at the courthouse was lifted at around 2 p.m., according to WITN. Police were still searching for two suspects -- a black man and a man of unknown race -- who they believe fled in a white car.
The two victims were taken to a local hospital for treatment.
Witness Sara McMakin told the Rocky Mount Telegram she heard five shots fired around 11 a.m.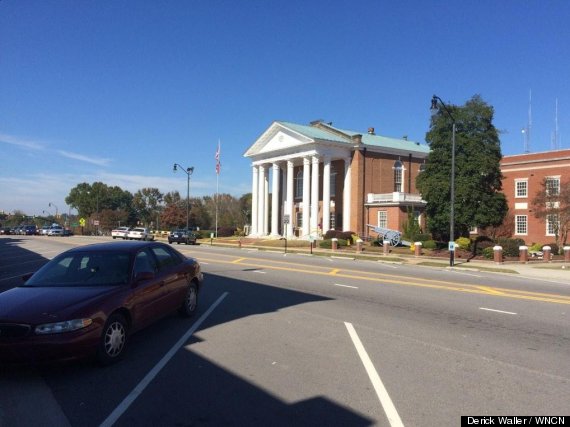 The motive of the shooting is unclear, though Sheriff Dick Jenkins told WCNC he suspected it was "senseless."