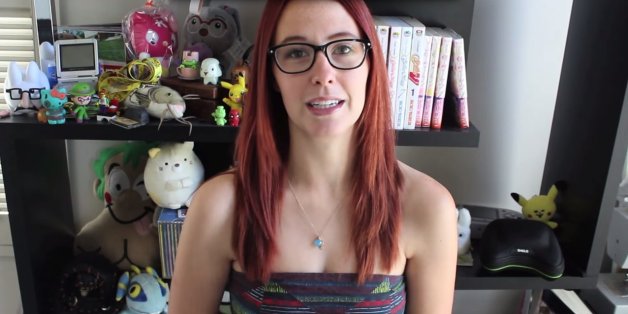 Popular game streaming site Twitch.tv is asking its onscreen personalities to start buttoning up or begin shipping out.
The site updated its rules of conduct on Monday to more explicitly reflect its desire that people on the site avoid shooting videos in suggestive items -- items like "lingerie, swimsuits, pasties, and undergarments."
Twitch, which Amazon bought last August for just under $1 billion, is a platform that allows users to broadcast live video of themselves playing popular games.
Companies like "Wizards of the Coast" use it to broadcast massive tournaments of the popular "Magic: The Gathering" card game. But Twitch just as easily allows viewers to tune into individuals ripping through raids in "World of Warcraft." It boasts an audience of more than 60 million people.
Twitch's PR director, Chase ("just Chase"), was quick to clarify in an email to The Huffington Post that this isn't a new policy, simply a clarification to an existing one.
"It is clarity on a long standing [policy] which is rooted in common sense and meant to create an open, supportive, safe environment for all gamers," Chase told HuffPost. "Most broadcasters already assume things like broadcasting naked or in undergarments are not appropriate since we rarely have to deal with issues related to attire."
Some supported the update:
Pretty funny that people are actually going to stop using twitch due to new dress code. Sweet. Cleaning up the cancer.

— Pat (@PatrickOMFG) October 28, 2014
Others called it "slut-shaming":
So basically, @twitch is slut-shaming. Fuck that. If some girl makes a successful career out of streaming in bikinis, then GOOD FOR HER.

— B-Ri (@brianbuckler) October 28, 2014
The move away from "sexy" broadcasters comes at a particularly fraught moment in gaming culture, with #GamerGate bringing a wide array of gender and sexuality issues into the spotlight.
Meg Turney, an on-screen personality at a popular culture site, was forced to take down this picture from her Twitch page shortly before the rule change was made public. None too pleased, she tweeted:
Tell me this bullshit isn't serious, @Twitch @TwitchSupport. pic.twitter.com/2v1gs0Rebu

— Meg Turney (@megturney) October 27, 2014
Despite her frustration, Turney told HuffPost that she doesn't feel the rule is unfair to women -- just unfair in general.
"If someone has a big push-up bra and a low-cut shirt while they play [League of Legends] or a guy streams shirtless, who cares?" said Turney. "Most of the streamers I know of who are going to be affected by the change are male."
That's because the rules also explicitly address how male streamers can get in trouble: by exposing "full nude torsos" or drawing undue attention to their bare chests.
"Before the rule change, female streamers could have been unfairly targeted, but now it's going to be a lockdown across the board," Turney said.
In other words, Turney believes any concerns about an imbalanced approach to men and women may be unfounded.
"It's not really slut-shaming, it's more like body policing. Or enforcing a stricter dress code," Turney added. "I just think the whole situation is silly."
This article has been updated with more recent audience figures for Twitch, having previously cited data from June.