Recently we've observed a phenomenon among long-married couples. As the number of years together increases, so does the likelihood that they end up buying one another the exact same greeting cards.
Now none of this is scientific, but if the internet is any indication, this kind of thing happens all the time. And there's something really freakin' sweet about two people being so in-sync that of all the places to buy cards and of all the cards to choose from, they end up picking the same one.
Some proof that this is, indeed, a "thing":
Exhibit A:
"My parents' 30-year wedding anniversary was yesterday. These were the cards they got each other."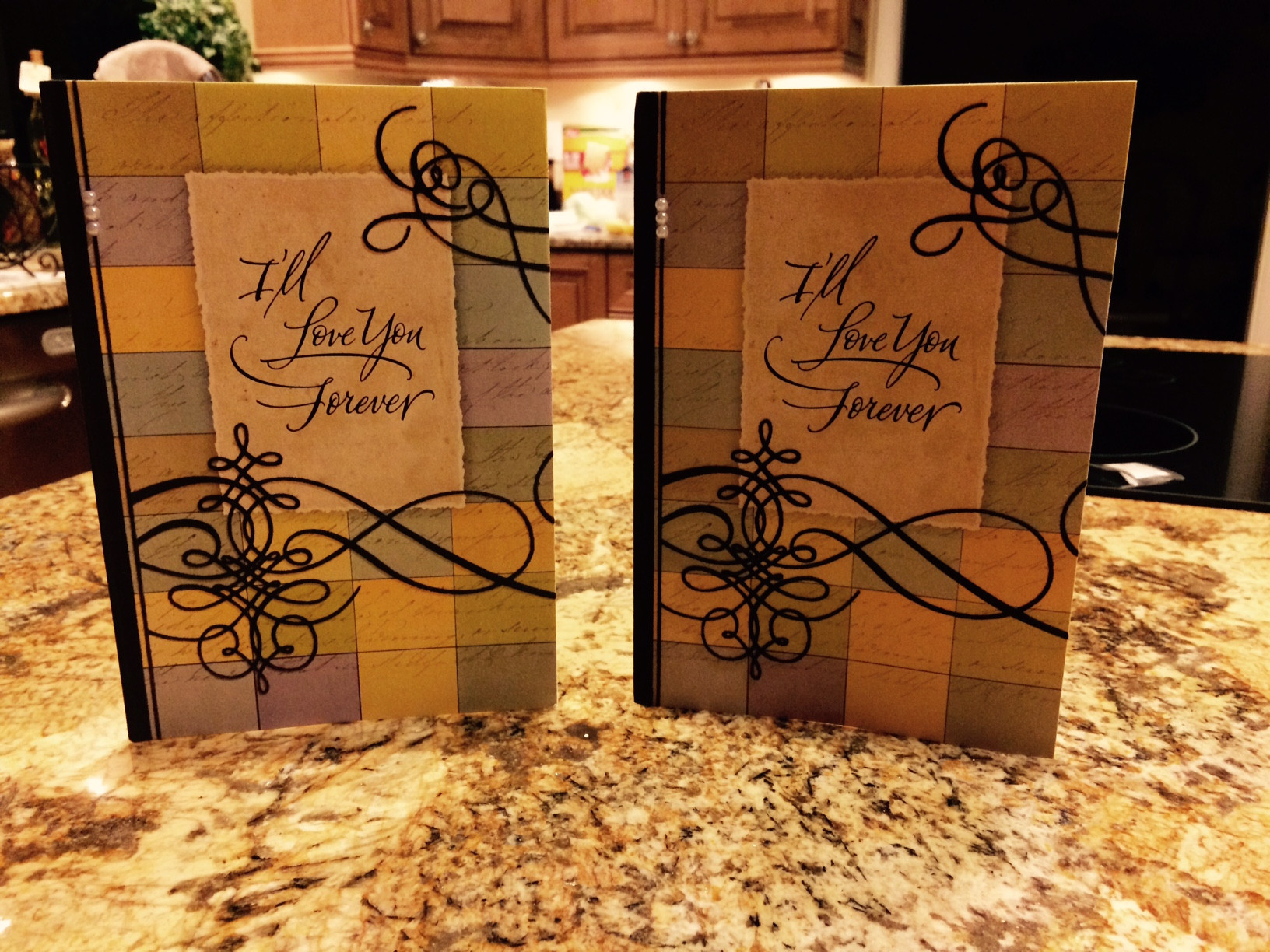 Credit: Clayton Jarrell
Exhibit B:
"My parents got each other the same Valentine's day card by accident."

Embedded via Imgur user erncat
Exhibit C:
"Today is my parents' 28th wedding anniversary. They got each other the exact same card. This is the 2nd time this has happened."

Embedded via Imgur user a7xxx
Exhibit D:
"My parents just celebrated 34 years of marriage. Judging by the cards they got for each other, they may have also become the same person."

Embedded via Imgur user BB1111iful
Exhibit E:
"My parents both secretly got each other a card to celebrate 23 years of marriage. Just like how they chose each other from the endless sea of people..."

Embedded via Imgur user XelaBH
Exhibit F:
"It was my parents' 25th anniversary today. They bought each other the same card by accident on different days from different stores."

Embedded via Imgur user Lyrikalx
Exhibit G:
"After 60 years of marriage, my grandparents' minds have melded."

Embedded via Imgur user bvhmoorhead
Has this happened to you or someone you know? If so, tell us about it in the comments.
Keep in touch! Check out HuffPost Weddings on Facebook, Twitter and Pinterest. Sign up for our newsletter here.
BEFORE YOU GO
PHOTO GALLERY
Funny Wedding Signs