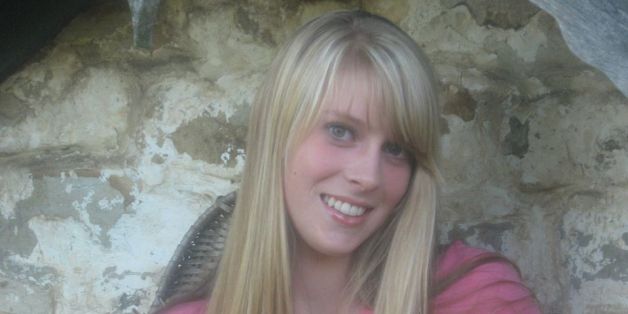 Two days, two months, two years -- inconsequential passages of time when someone you love is missing but devastating nonetheless, according to the mother of Kortne Stouffer.
"It's just as horrible today as it was on day one," Wendy Stouffer told The Huffington Post. "It's everything I think about."
Her daughter was 21 years old on July 29, 2012, the day she disappeared without a trace from her apartment in Palmyra, Pennsylvania.
"A million scenarios go through my head," said Wendy Stouffer. "I relive it every day."
The distraught mother believes the mystery of her daughter's disappearance is rooted in events that transpired in the hours immediately before it.
According to Wendy Stouffer, her daughter had hosted a get-together with friends the night before she disappeared. It was, the mother said, a typical activity for a young woman whom friends and family have described as fun-loving and free-spirited.
What wasn't necessarily typical that night was a neighbor's call to police, complaining of excessive noise coming from Kortne Stouffer's apartment. That call ultimately resulted in police taking the young woman's boyfriend into custody on a probation violation.
Shortly thereafter, according to Wendy Stouffer, her daughter went with friends to a bar in nearby Harrisburg. "Kortne was irritated with her neighbors for calling the police and didn't want to stay home," said her mother.
Not long after their arrival at the bar, things again went awry when Kortne Stouffer got into an argument with another woman over the woman's boyfriend.
The exact reason for the dispute remains unclear. Detective Michael Di Palo of the Lebanon County Detective Bureau declined to comment on the case and directed HuffPost to Lebanon County District Attorney David Arnold, who did not return multiple calls for comment. In a July 2013 interview with The Lebanon Daily News, Arnold said the woman at the bar was defending her boyfriend, but he didn't say why.
What is known is that Kortne Stouffer returned to her apartment in the early morning hours of July 29, 2012, with friend Cody Pruett. Shortly thereafter, there was another run-in with the neighbor, prompting the police to return at 3:12 a.m.
"They were all told to go back into apartments and leave each other alone," Wendy Stouffer said.
The truce apparently didn't last long, as police records indicate that authorities were called to the residence at 4:12 a.m.
"That same neighbor had called police again because he heard banging and Kortne yelling, upset that they had called the police and her boyfriend was taken to jail," Wendy Stouffer said. "When the police officer arrived at the apartment, all the lights were off and there was no noise, so they spoke with the neighbor who called and then left."
The following morning, Wendy Stouffer said, she awoke with a "really bad feeling" because she had not heard from her daughter.
"I went to her apartment and it was unlocked," she recalled. "I stepped inside and everything -- her purse, wallet, cell phone, keys and shoes -- were there, but she wasn't. She had vanished."
Pruett, the last person known to be with Kortne Stouffer, did not respond to requests for comment from HuffPost. According to Wendy Stouffer, she spoke with him after her daughter went missing and he said that Kortne was already gone when he awoke that morning.
According to The Patriot-News, there is surveillance footage of Pruett purchasing coffee at a nearby convenience store at around 7:30 that morning.
CASE PHOTOS: (Story Continues Below)
PHOTO GALLERY
Kortne Stouffer Missing
Police searched Kortne Stouffer's apartment but found no sign of a struggle, adding to the mystery.
"We're working under the assumption that she was removed from her apartment against her will," Arnold told The Lebanon Daily News in July 2013. "But I don't know that anyone is prepared to say that that is what happened, because we can't say that officially. I think it's fair to say that it's a very suspicious disappearance in terms of what we do know, and that's why we continue to investigate it."
According to WHP-TV, police questioned Pruett and Milton Rodriguez Jr., another friend who was with Kortne Stouffer and Pruett the night she went missing. Rodriguez had been dropped off at his home before Pruett and Stouffer continued to her apartment, the news station reported.
Lebanon County officials reportedly issued a search warrant for the car the group used that night, but what, if anything, they found is unknown, as the documents remain sealed.
Pruett and Rodriguez, who also did not respond to a request for comment from HuffPost, have not been named persons of interest or suspects in the investigation, the district attorney's office has said.
Kortne Stouffer's family, friends and community members have conducted multiple searches for her, but none has resulted in any clues to her whereabouts.
"Police say they have no real leads as to where to look," Wendy Stouffer said. "Someone had to take her. She wouldn't just leave. She kept in contact with someone in the family every day."
Stouffer added, "I have five other children. The youngest is 7. We've tried to keep him sheltered from it because we didn't want to frighten him, but now he is starting to realize she is missing and lost. We just tell him we are looking every day and trying to find her. It's horrible."
Kortne Stouffer, who was working as a hairstylist and dog groomer at the time of her disappearance, is described as 5 feet 8 inches tall and 115 pounds, with blonde hair and green eyes. She has a "One Love" tattoo on her right bicep, a star tattoo on her left foot, and a flower and pistol tattoo on her left hip.
"I just wish somebody would tell us something -- anything," said Wendy Stouffer. "Somebody has to know something."
Anyone with information regarding Kortne Stouffer's whereabouts is asked to contact the Palmyra Borough Police Department at (717) 838-8188 or (717) 838-8189. For more information, visit the "Kortne Stouffer Remember Me" Facebook page.
Like Us On Facebook |

Follow Us On Twitter |

Contact The Author
BEFORE YOU GO