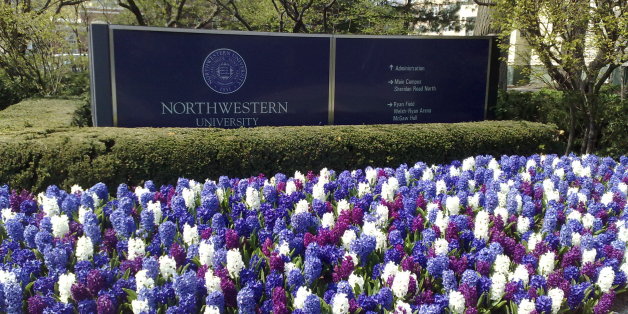 A Northwestern University professor accused of sexually assaulting a student filed a defamation lawsuit against the woman on Tuesday, marking the latest development in the ongoing legal saga.
In his four-count lawsuit filed in Cook County (Illinois) Circuit Court, philosophy professor Peter Ludlow alleges defamation, false light invasion of privacy, intentional interference with employment contract and intentional interference with prospective employment, according to the Chicago Sun-Times. Ludlow's suit seeks more than $120,000 in damages.
The lawsuit stems from the student's claim that Ludlow made inappropriate advances and sexually assaulted her in February 2012. After an internal investigation that wrapped that year, the university concluded that Ludlow made "unwelcome and inappropriate sexual advances" toward the woman, according to The Daily Northwestern.
Tuesday's lawsuit is the fifth one filed in the case since the student came forward. The first was filed in February of 2014 when the woman accused NU of mishandling her complaint against Ludlow. Among the accusations leveled against Ludlow: that he plied the then-underage victim with alcohol, that he fondled her despite pleas that he stop and that he refused to take her back to campus when she asked.
The student, who still attends Northwestern and said she has suffered emotional distress and panic attacks and even attempted suicide, also said that she woke up in Ludlow's bed with his arms wrapped around her.
In a second court filing, she also sued Ludlow for violating the Illinois Gender Violence Act.
Ludlow later sued Northwestern officials for allegedly mishandling the investigation and also sued local media outlets for defamation. The defamation lawsuit was tossed out by a judge in June.
His latest suit alleges it was the student who made advances to him, and that he repeatedly rebuffed her, the Chicago Tribune reports.
The school has denied it mishandled the student's complaint. As a result of the accusations, Northwestern denied Ludlow pay raises and told him to stay away from the student. When news of the first lawsuit broke, Ludlow had reportedly planned to leave Northwestern to accept a prominent position at Rutgers University in New Jersey -- a job which ultimately fell through. Rutgers previously denied making a final offer to Ludlow but did acknowledge having requested information about the case from the professor and his attorney.
Northwestern faculty and students have criticized the school for its handling of cases of sexual violence. Earlier this spring students swarmed Ludlow's classes in protest, ultimately prompting him to stop teaching for the rest of the quarter.
BEFORE YOU GO
PHOTO GALLERY
Schools Investigating Or Reviewing Policies On Sexual Assault