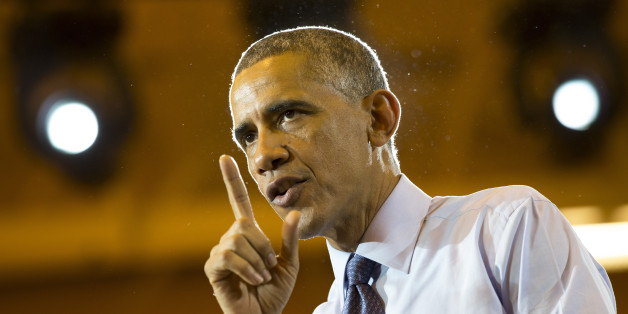 Ever wonder how The New York Times or The Wall Street Journal get those exclusives on President Obama?
The Washington Post's Paul Farhi reported Tuesday that the Obama administration dishes out scoops and manipulates the media in a rather unique fashion. While all administrations have played some role in the dissemination of stories to the media, the current administration picks and choose to which it will provide certain information, based on that outlet's "perceived expertise" on a given topic, the Post said.
From the Washington Post:
The Times tends to be the administration's favored recipient for foreign policy and national security leaks. The Wall Street Journal (and, to a lesser extent, Bloomberg News) is the White House's go-to outlet for economic policy developments. The Washington Post gets its share of advance information about budget issues and government agencies. Politico's Mike Allen, who writes the insider Playbook feature, is a favorite for officially leaked personnel moves.

The Associated Press and USA Today -- the biggest domestic news service and the most widely circulated newspaper, respectively -- get whatever is left over.
Still, the Post said that there is often only "limited cooperation" from White House aides and it can be a difficult task at times to relay the whole truth.
"Almost every reporter on the beat can recall a story that drew an angry response from the White House's press aides," Farhi wrote.
In September, the Post reported that White House press aides often drive media coverage in a certain, preferred direction by making changes to press pool reports before they are distributed to other journalists. This issue of White House transparency -- or lack thereof -- has become a major point of criticism aimed at the Obama administration. USA Today Washington Bureau Chief Susan Page said Saturday that the current administration has been "more restrictive," "more challenging" and "more dangerous" to the press than any other administration in U.S. history. Despite the fact that the Times gets its fair share of scoops, former New York Times executive editor Jill Abramson has called the Obama administration "the most secretive White House" she has ever been involved with during her career.