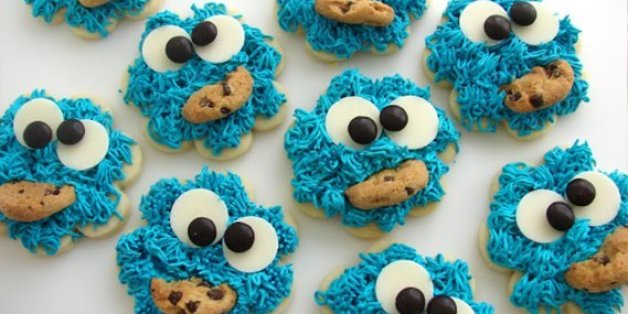 Permit me to quote a favorite Sesame Street character of mine: "Coo-kie!"
It's true. I crave cookies -- which is strange, given my genetics. You'd think that because my mother was Sicilian, cannoli and gelato would top my sweets list. Or that maybe I would have some exotic bent for the baklava or ma'amoul (shortbread) of my father's native Lebanon.
All of those are great, of course, but when it comes to irresistible snacks, my sweet tooth is a melting pot, and cookies are my thing. It began when I was a Girl Scout and was required to sell boxes of their famous cookies in order to earn merit badges. I did pretty well in my neighborhood, but I probably would have fared better if I hadn't been sampling snacks from my own inventory. (I couldn't help it -- especially the Thin Mints and Cranberry Crisps. Yum!)
Today, that obsession continues. Many is the time that I'm hard at work at my desk in mid-afternoon and need something to keep the hunger pangs at bay, and cookies are the perfect between-meals snack -- tasty enough to tide you over till dinner, but not so filling that they'll spoil your appetite. And, btw, chocolate-chip are my favorite -- and I know I'm not alone in that!
October is National Cookie Month (who knew?), and in honor of the festivities, I thought I'd show you just how outrageous cookies can get. From gorgeously decorated confections to an actual "Taco Cookie," here's the cookie-lover's dream team. Please try this at home!
PHOTO GALLERY
Cookies You Won't Believe
Add Marlo On Facebook:
Follow Marlo on Twitter:
Sign up to receive my email newsletter each week - It will keep you up-to-date on upcoming articles, Mondays with Marlo guests, videos, and more!