Former "Teen Mom" star-turned-porn star Farrah Abraham got dressed up like a character from a very wholesome family movie to sell silicone molds of her genitals at the Hustler store in Hollywood on Saturday.
Abraham, 23, dressed as Elsa from Disney's "Frozen" -- or, more likely the description of the costume she actually purchased, something to the effect of Sexy Ice Vixen or Seductress of the Snow, because that's so not a licensed costume.
It looks like Abraham had a grand old time promoting her Topco toy line, which she specially autographed for fans who joined her in the store.
Had a blast @HustlerStores this weekend! Met amazing people & showed off my #sexytoys! Where were you?? #Hollywood pic.twitter.com/8PAJXQ5V28

— Farrah (@FarrahsSexyToys) October 27, 2014
Hot or Not:I voted Hot! What do you think of Farrah Abraham? Vote on @Us Weekly! http://t.co/AtBcz5FiuK #Halloween pic.twitter.com/hgmdQQRHqZ

— Farrah Abraham (@F1abraham) October 29, 2014
Thanks for coming out tonight @F1abraham pic.twitter.com/pLDNIbmNDW

— Hustler Hollywood (@HustlerStores) October 26, 2014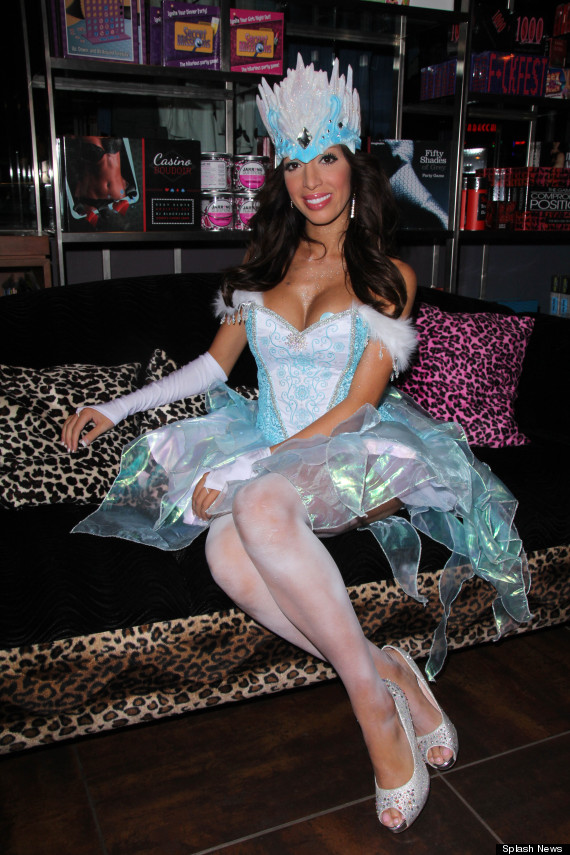 H/T Gawker
BEFORE YOU GO
PHOTO GALLERY
Farrah Abraham At Exxxotica 2013