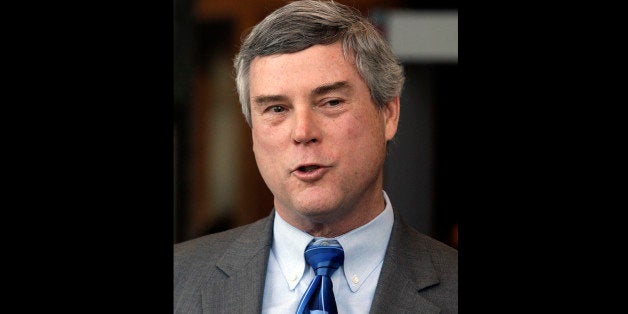 WASHINGTON -- A Twitter account that claimed to have details about the grand jury investigation of police officer Darren Wilson was hacked, a prosecutor's investigation found on Thursday.
In early October, someone operating the account @thesusannichols claimed to know a member of the grand jury and said the jury hadn't found enough evidence to "warrant an arrest" of Wilson in connection with the August shooting of 18-year-old Michael Brown in Ferguson, Missouri. After the tweet was posted, the office of St. Louis County Prosecutor Robert McCulloch opened an investigation.
While not offering details on how his office determined that someone had hacked the Twitter account, McCulloch said in a statement on Thursday that the account "had, indeed, been hacked," but added that they didn't know who actually wrote the tweet in question.
"A tweet several weeks ago claimed the author talked to a friend who is serving on the [grand jury] about the case. That did not happen," McCulloch said. "An investigation revealed that the account had, indeed, been hacked and the origin/author of the tweet is unknown. The owner of the account has no connection with any member of the grand jury."
The Missouri woman who originally owned the account told CNN after the original tweet was posted that the Twitter account "had to have been hacked." The account was later changed to a different name and then deleted, and someone else took over the original Twitter handle.
McCulloch also said that there had not been leaks from members of the grand jury and that whoever was releasing "piecemeal" information connected to the case "is doing a great disservice to the grand jury process."
UPDATE: 6:08 p.m. -- Much more on the investigation here.
BEFORE YOU GO
PHOTO GALLERY
Ferguson Protest