This post originally appeared on artnet News.
by Lorena Muñoz-Alonso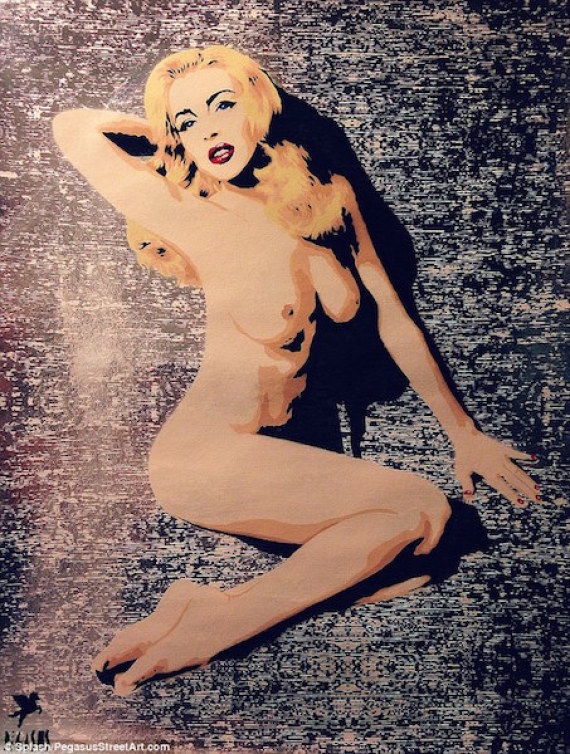 The Marilyn Monroe-inspired portrait of Lindsay Lohan, created by street artist Pegasus
Photo via: The Daily Mail
Lindsay Lohan commissioned a naked portrait of herself à la Marilyn Monroe to London street artist Pegasus, the Evening Standard reports.
The American actress, who is living in the British capital while she stars in the theatre production Speed-the-Plow, tapped the local street artist after seeing the portrait he had made of the petite pop-star Kylie Minogue.
Never one to believe in restraint or subtlety, Lohan commissioned the artist to paint her in the style of a 1949 naked portrait of Monroe, which became an iconic Playboy centerfold.
This is not the first time that Lohan has posed in the guise of the Hollywood legend. In 2008, New York magazine published a series of photos of Lohan taken by the photographer Bert Stern, in which they recreated Monroe's iconic "The Last Sitting" series, originally taken by Stern in 1962. And, in 2011, Lohan posed for Playboy imitating the Monroe portrait that Pegasus has now turned into a painting.
The Hollywood star clearly loves the result, and has hung the painting in her dressing room at the Playhouse Theatre, where it has become her favorite selfie backdrop.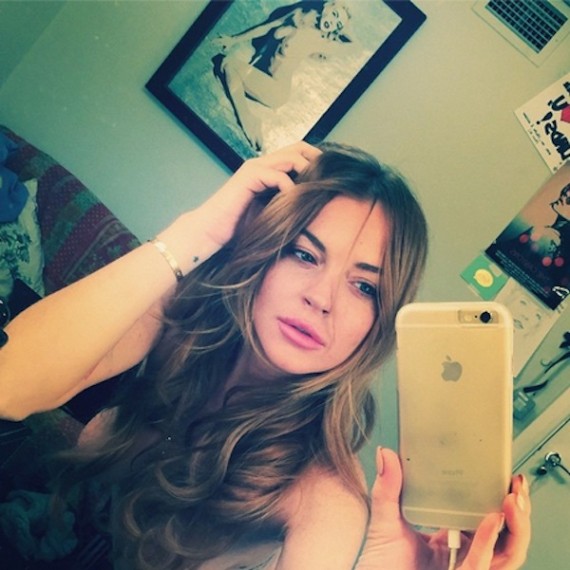 Lindsay Lohan, taking a selfie in her dressing room, with the Pegasus portrait behind
Photo: @lindsaylohan
It was an equally rewarding project for Pegasus, who told the Evening Standard: "I love Lindsay, she is beautiful. She has had such hard times, but comes back even more beautiful. I loved painting her!"
Celebrities seem keen on immortalizing themselves for posterity in street art style. Last summer, Kanye West gave Kim Kardashian a naked portrait of her crafted by the street artist Bambi (see "Kanye West Gives Kim Kardashian Nude Portrait as Wedding Gift").
---------------------------------------------------------------------------------------------------
artnet News is the world's first global, 24-hour art newswire, dedicated to informing, engaging, and connecting the most avid members of the art community with daily news and expert commentary.
Read More artnet News / Facebook / Twitter / Pinterest / Tumblr