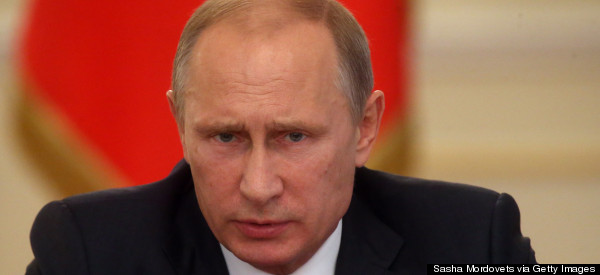 TOP STORIES
RUSSIA EXECUTES EUROPEAN AERIAL MANEUVERS "Russian military aircraft conducted aerial maneuvers around Europe this week on a scale seldom seen since the end of the Cold War, prompting NATO jets to scramble in another sign of how raw East-West relations have grown. The North Atlantic Treaty Organization said that more than two dozen Russian aircraft in four groups were intercepted and tracked on Tuesday and Wednesday, an unusually high level of activity that the alliance said could have endangered passing civilian flights." Ukraine and Russia will resume talks today. [WSJ]

IRAQI KURDS PROVIDE MUCH-NEEDED SUPPORT TO KOBANI FIGHT The small group of "elite fighters" will finally reach the embattled city to help fend off ISIS. [WaPo]
TURKEY - U.S. FRIENDSHIP TESTED "The increasingly hostile divergence of views between Turkey and the United States over Syria is testing the durability of their 60-year alliance, to the point where some are starting to question whether the two countries still can be considered allies at all. Turkey's refusal to allow the United States to use its bases to launch attacks against the Islamic State, quarrels over how to manage the battle raging in the Syrian border town of Kobane and the harsh tone of the anti-American rhetoric used by top Turkish officials to denounce U.S. policy have served to illuminate the vast gulf that divides the two nations as they scramble to address the menace posed by the extremists." [WaPo]
WHO: EBOLA CASES IN LIBERIA DECLINING "The number of new cases in [Libera] appears to be declining, with fewer burials, plateauing lab confirmations and less-cramped hospitals, the World Health Organization said." Experts warn that the virus strikes in waves, and this could just be a lull. [CNN]
U.S. DISASTER PREPAREDNESS POLICY 'A MESS' "Two years ago, Superstorm Sandy devastated the northeastern United States, killing more than 70 people, causing $60 billion in damage and exposing major gaps in federal disaster preparedness and response. But there has been little movement in Congress to change policies to prepare the country for future disasters." [HuffPost]
GIANTS WIN WORLD SERIES "It's not "even year magic." It's Madison Bumgarner. The San Francisco Giants defeated the Kansas City Royals 3-2 in the decisive clash of the of the 2014 World Series for their third championship in five years. The dramatic Game 7 triumph included a scoreless relief appearance from Bumgarner, the team's ace starting pitcher who had already recorded wins in Game 1 and Game 5." The celebrations were marred by violence in San Francisco, where two were shot and one stabbed celebrating in the city's Mission District. [HuffPost]
WHAT'S BREWING
$99 FLIGHTS TO EUROPE But watch out for the fees. [WaPo]
200 CALORIES OF HALLOWEEN CANDY IS DEPRESSING You were warned. [HuffPost]
THE SUPERFOOD YOU HAVEN'T HEARD OF Start buying Kefir, (which is pronounced kuh-feer for all of you who still think quinoa is pronounced qui-nooo-a). [HuffPost]
HOLLYWOOD'S TOP STAR What you need to become Jennifer Lawrence. [Vulture]
NAMING BANK ROBBERS "There is a challenge in giving the bandit an appealing enough name to garner widespread public recognition. Like all other branding, a good name is essential. When the photos from the crime are lousy, the description of the bandit is vague, and the given name may be off the mark." [Vanity Fair]
NETFLIX HAS ITS OWN 'GAME OF THRONES' And it follows Marco Polo. [HuffPost]
T-PAIN WITHOUT AUTOTUNE It'll blow your mind. [NPR]
THE HEAD OF PHILADELPHIA'S TAXI ORGANIZATION COMPARED UBER TO ISIS Because that's ALWAYS a good idea. [HuffPost]
ON THE BLOG
MICHAEL BLOOMBERG: GIVE TOP STUDENTS A CHANCE "I was no different than many of today's high school seniors who, though not valedictorians, have the grades to get into competitive colleges. Yet tens of thousands of them are not applying. Like me, most of these students come from families of modest means. Today, 70 percent of students at the country's most competitive colleges -- which graduate students at the highest rates -- come from families with incomes in the top 25 percent. Only 6 percent of students who grow up poor attend a leading school. Those are damning statistics for a country that prides itself on being a meritocracy, where young people with drive and ability can rise to the top, regardless of their family's income." [HuffPost]
BEFORE YOU GO
~ Katie Holmes is over Tom Cruise.
~ Here's "Gone Girl" with cats.
~ Meet the pepperoni pizza quesadilla.
~ This is why it's called candy CORN.
~ Business memo: don't run a factory in the West Bank.

~ If Disney princesses had "realistic waistlines."
~ Shrimp fraud is a thing.
~ You, too, can click your heels three times to get out of awkward situations.
~ Forget about pumpkin spice for a minute -- have you had the Franken frappuccino?
~ Could the Amelia Earhart mystery be solved?
Send tips/quips/quotes/stories/photos/events/scoops to Lauren Weber at lauren.weber@huffingtonpost.com. Follow us on Twitter @LaurenWeberHP. And like what you're reading? Sign up here to get The Morning Email delivered to you.