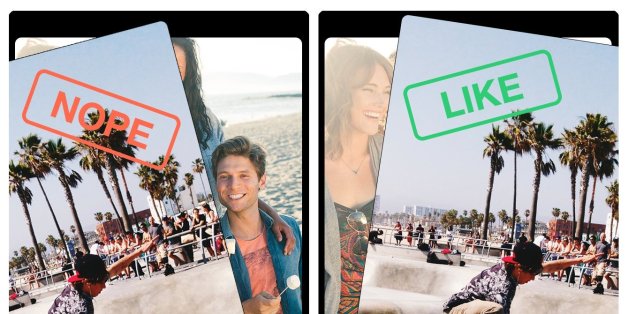 You know what they say: Daters are gonna date. Especially on Tinder.
The average Tinder user spends an astonishing 77 minutes a day on the app, a spokesperson for the company told The Huffington Post. That's a lot of time, especially considering the app moves fast. Users are presented with dating profile after profile, and they swipe left if they're not interested and right if they are. If two people swipe right on each other, they match and connect via the app's chat function.
The whole point of Tinder is that it's quick and easy to see hundreds of potential matches. It's also, apparently, somewhat addictive to stare and swipe through things like this:
By comparison Instagram users spend an average of 21 minutes a day on the photo-editing and sharing app.
Instagram (which is owned by Facebook) has more than 200 million users. Tinder has about 50 million, according to The New York Times. However, we don't know how many successful matches are happening. Dating site OKCupid has 12 million users.