In a unanimous vote, we're ruling this baby guilty of being too freakin' cute for words.
When HuffPost Parents asked readers for pictures of babies in Halloween costumes, we received this gem from mom Kate Livingston, who wrote: "Our 12-week old son Sycamore is his favorite feminist action figure, Ruth Bader Ginsburg!"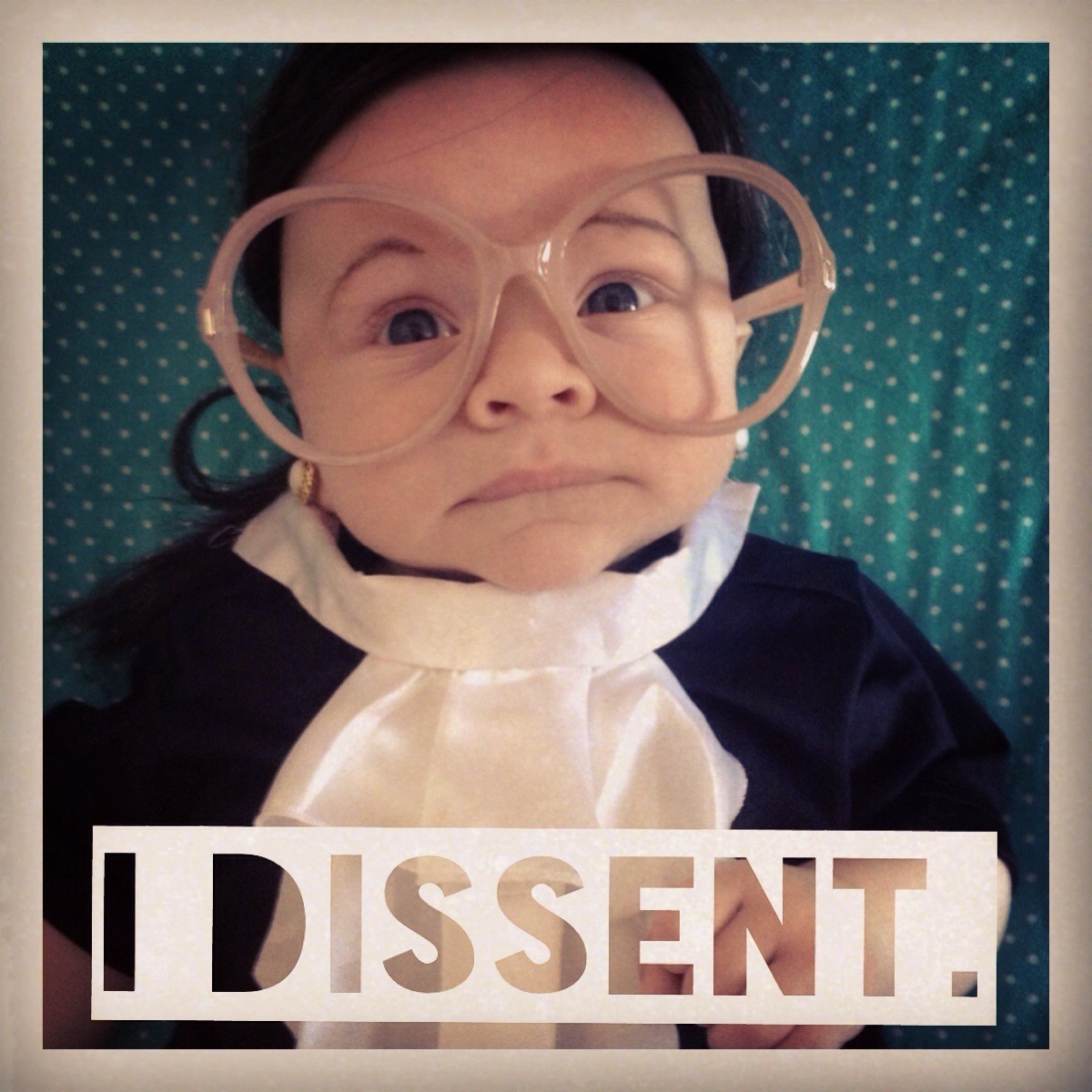 Talk about supreme.
(Head over to the HuffPost Parents 4th Annual Halloween Parade to show us your adorable photos!)
Read more on HuffPost Parents:
What You Need to Know About 6-Foot Trick-or-Treaters
The Default Parent
20 Things Your Baby Is Desperately Trying To Tell You
More amazing Halloween ideas over on Pinterest!
Follow HuffPost Parents's board Halloween on Pinterest.
BEFORE YOU GO
PHOTO GALLERY
Cute Baby Costumes