Eating is probably the greatest excuse we've ever heard for planning a trip. But as a responsible foodie traveler, you want to make sure you're visiting a town with a local culture as rich as the jambalaya on the table.
We were thus ecstatic when Saveur released its annual Culinary Travel Awards, naming America's best culinary towns with populations under 800,000.
These towns play host to not only delicious dishes, but also delicious scenery, bars, hotels and places to explore. In fact, they're some of our favorite towns, too.
Betcha can't visit just one.
New Orleans, Louisiana
NOLA won Savuer's "experts' choice" award, earning top marks for not only its famous Creole food but also its lesser-known Vietnamese scene. Very un-touristy oysters and French bread are dished up at the historic Roosevelt Hotel -- be sure to tour the Crescent City Farmers Market, Algiers Point and the Garden District between meals.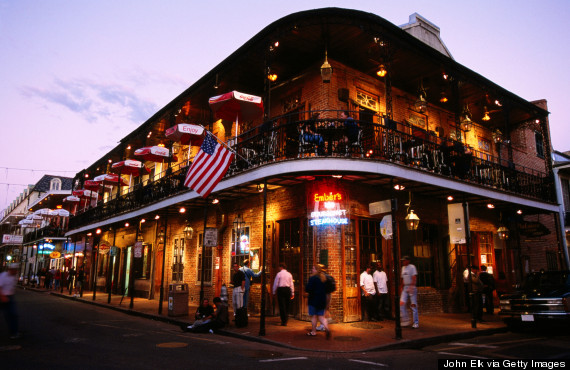 Portland, Oregon
Saveur gave Portland the "readers' choice" award for its world-class chefs, stellar wineries, funky small-town menus and awesomely small-town meal prices. Saveur points out that the city is a delicious, kitschy mash-up -- you'll find funkadelic bubblegum donuts at Voodoo and "food cart pods" dishing out everything from porchetta sandwiches to goat cheese with almond butter. Visit Powell's City of Books or take a drive to Forest Park for burbling creeks and hikeable trails.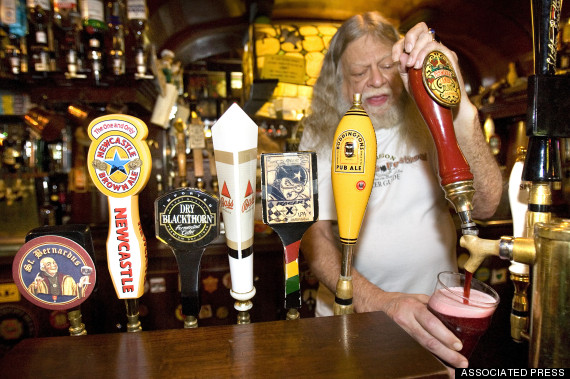 Seattle, Washington
Of course coffee comes to mind, but Seattle has also gotten to be one of Saveur's "outstanding" towns for its beer, donuts and friendly neighborhood cafes home to top-notch pastries. Pike Place is a foodie's dream -- and after sightings of a marijuana food truck, things only get more interesting.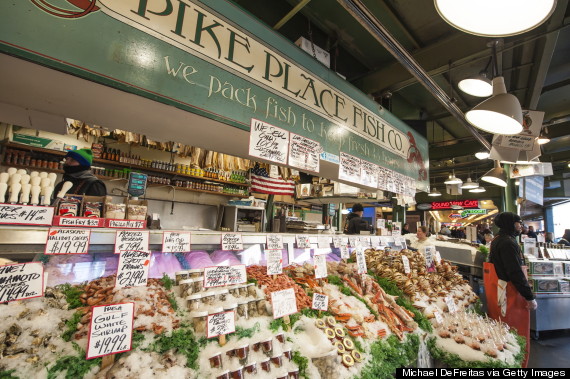 Charleston, South Carolina
Where do we even start -- the Nasty Biscuit at Hominy Grill? The pastrami sandwich at Butcher & Bee? One thing is for certain: Charleston is a perfect foodie vacation, as you won't find such a perfect blend of down-home, Southern-inspired, locally-sourced eats anywhere else. With streets of quaint shops and historic waterfronts oozing Civil War lore, you'll have plenty to see between meals, too.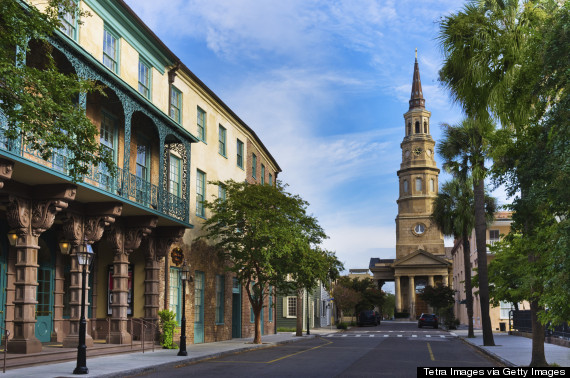 Boston, Massachusetts
With cheap brewery tours and some of the best bartenders in the country, Boston is the perfect place to cozy up with a pint (or bar hop between MANY pints) when cool weather hits. Local farms vend fresh ciders, cheeses and veggies for a cheap meal while you ice skate, ghost tour or take a leaf peeping day trip. Oh, and don't skip the chowda at The Daily Catch.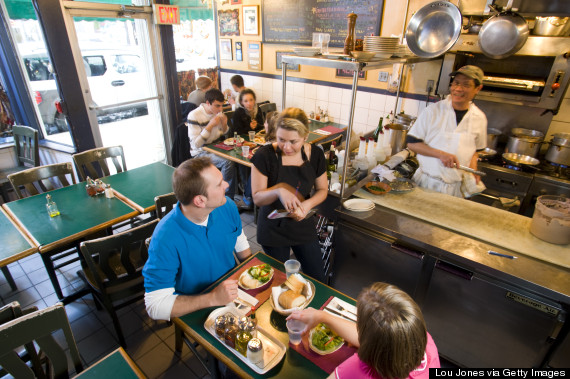 Atlanta, Georgia
You probably didn't know Atlanta had the "world's largest drive-in restaurant"... or that you could bike from just outside Atlanta to Alabama on the Silver Comet Trail. Luckily, these two activities -- binging and biking -- go hand-in-hand. But for a more refined experience, check out Atlanta's upscale takes on classic comfort food, like outstanding grits with Andouille sausage and the best grilled cheese probably ever.

Washington, D.C.
When Bill Cosby and President Obama dine at the same chili bowl dive, you know it's got to be good. D.C. is obviously a perfect weekend vacation for its historic sites -- check out November's FotoWeek and nearby Alexandria Film Festival, too! -- but it's also a bustling foodie town, with offerings for both early-rising workers and late-night carousers -- we're gonna need the chorizo risotto at Tico, STAT.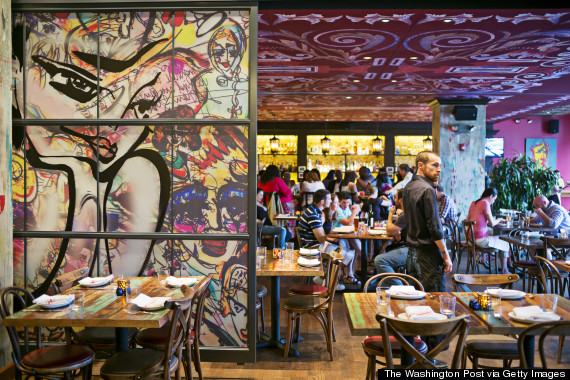 Asheville, North Carolina
Asheville is having a major "moment," most notably for its handfuls of breweries and a used book exchange that pairs wine with literature. Everything is innovative here -- you'll find snacks like house-made potato chips and sturgeon with mustard on an Asheville eating tour, and dinner options include everything from Spanish tapas to vegan cuisine. The gardens, meadows, ponds and forests of the very castle-like Biltmore Estate are a regal place to hike off those hops.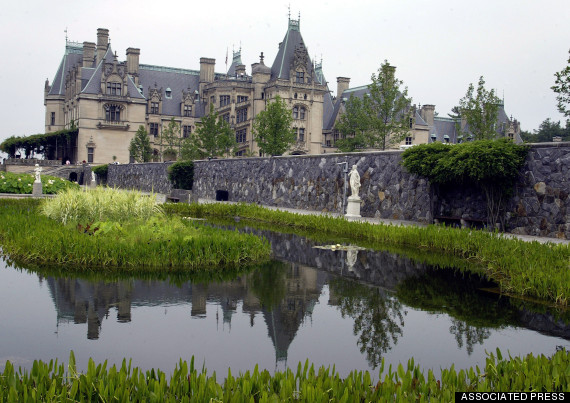 Honolulu, Hawaii
Even if the ocean didn't exist, the loco moco would still be reason enough to visit Oahu -- this island delicacy is part eggs Benedict, part rice dish, part poutine and ALL parts satisfying. It's a symbol of Hawaii's spot at the nexus of Asian and Western cuisine cultures -- a trend coming to fruition as the city undergoes what Conde Nast Traveler calls a "culinary revolution" (did someone say macadamia nut pizza?!). While you're in the state capital, visit the Honolulu Zoo and hit the beach.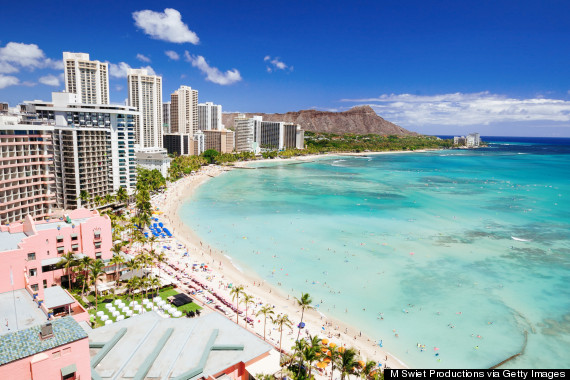 Providence, Rhode Island
How could a town with so many donut shops per capita not be a top foodie destination? The city is also extremely walkable, making it easy for visitors to hop from boat tours to the RISD Museum to the historic State House. End your day in a hidden bar in Federal Hill or with fresh lobster ravioli made by hand.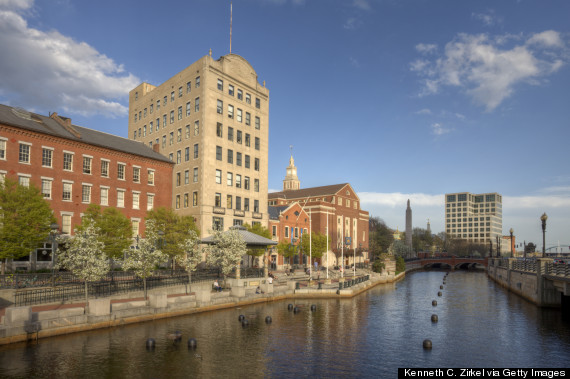 Minneapolis, Minnesota
Minneapolis is one of our favorite rising cities, with a booming social scene including live music, vintage shops and sports teams galore. It doesn't hurt that it's also home to the most whimsical pastries on Earth and some super-affordable restaurants. A local favorite is hot dish, an irresistible skillet dish with many renditions across the city.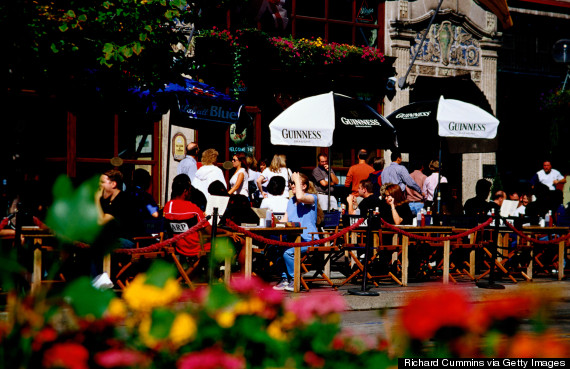 Portland, Maine
Local cuisine is king in Maine's coastal food town. The innovative Vinland restaurant serves only local ingredients -- waiters are outfitted in locally-made duds, and the interior is decorated with white birch, too. Enjoy just-caught seafood, Asian-inspired buns and fresh breads at dozens of renowned restaurants, or make a day of picking out dinner at Harbor Fish Market.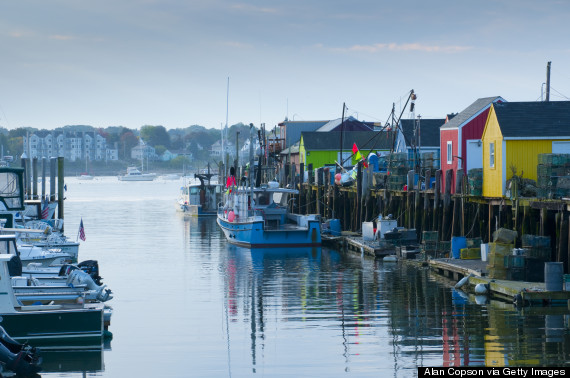 Louisville, Kentucky
If you thought bourbon, you're right -- you'll find bourbon slushies, bourbon cocktails and straight-up libations in and around the famous Bourbon Trail, which makes it easy to soak up culture and beverages at the same time. Old Seelbach Bar, which was once a frequent haunt for F. Scott Fitzgerald, has a slew of rare bourbons... but don't worry, Louisville offers farm-to-table entrees, Mayan-inspired dishes and ooey, gooey Hot Brown sandwiches too.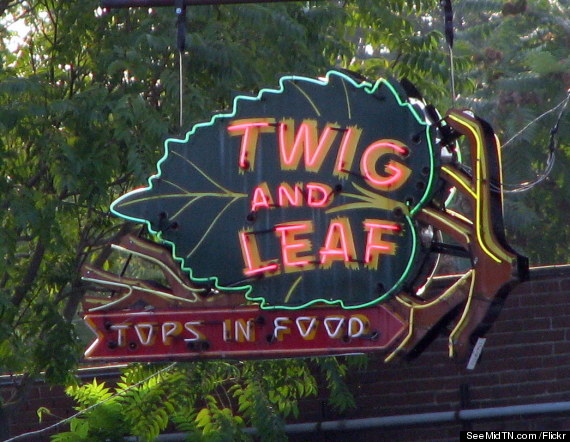 SeeMidTN.com (aka Brent)/Flickr
BEFORE YOU GO
PHOTO GALLERY
America's Best Food Cities