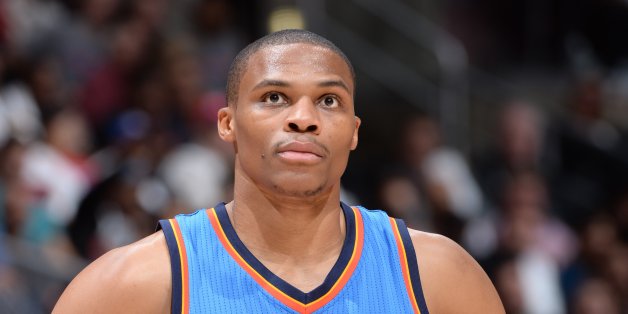 Things just kept getting worse for Oklahoma City Thunder point guard Russell Westbrook on Thursday night. Facing the Los Angeles Clippers, Westbrook went down midway through the second quarter with an injury to his hand. As a clearly frustrated Westbrook returned to the locker room to receive treatment, he got into a verbal altercation with a heckling fan, and had to be restrained by staff.
The injury was later revealed to be a hand fracture that could keep Westbrook out of action until December, a devastating blow for a team already without the reigning NBA MVP Kevin Durant.
To cap off Westbrook's disappointing night, the Thunder fell to the Clippers 93-90 to drop to 0-2.