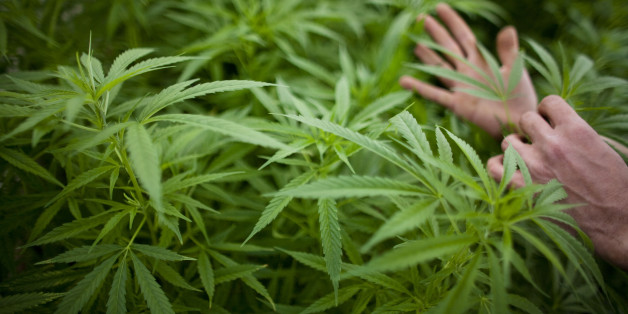 Cannabis can make diseases more bearable. Sometimes, it can even fight them successfully. There are people who claim that cannabis is the best pain relief that they have ever tried, better than, for example, Ibuprofen, and better than paracetamol because it has no side effects. And the best part about it: everybody could easily grow cannabis in the garden. For free.
However, the self-cultivation of cannabis is -- with a few exceptions -- illegal.
The German pharma lobby would probably like to keep it that way. A drug that costs no money but has great benefits is a pretty strong competitor for established drugs that cost a lot and perhaps fight the original symptoms but bring with them new pain.
Why should German pharmaceutical companies think differently from those in the United States?
In the U.S., some states have gradually legalized cannabis for medicinal purposes. Several painkiller manufacturers oppose the liberalization, however, and are demanding strict rules for private consumption. Officially, they claim that cannabis should not be legalized because it might be dangerous. In reality, they do not want legalization because it would make them poor.
A not quite new but hitherto neglected confidential document of Partnership for Drug-Free Kids showed that several pharmaceutical companies financed anti-legislation campaigns, among them Purdue Pharma and Abbott Laboratories. Accordingly, Purdue is one of the donors to the Community Anti-Drug Coalition of America.
These companies all produce strong painkillers from opium, all of which are addictive (which is at least disputed in the case of cannabis) and have led a number of Americans into addiction. Sixteen thousand a year die from an overdose.
An acceptable evil?
Since 1996 Purdue earned more than $27 billion in sales from its painkillers. That would not be possible with cannabis.
It is therefore hardly surprising that pharmaceutical companies in Germany have little interest in the study of this alternative medication.
This article originally appeared on The Huffington Post Germany and was translated from German.
BEFORE YOU GO
PHOTO GALLERY
The Most Used Drugs In 2014 (According To The Global Drug Survey)