A man in Santa Cruz allegedly hates Fox News so much that he's even willing to beat up people who dress up as reporters from the network for Halloween.
Sean Kory, 29, was arrested Friday night for alleged assault after an encounter with a man dressed up as a Fox News reporter at a Halloween parade -- complete with a fox head.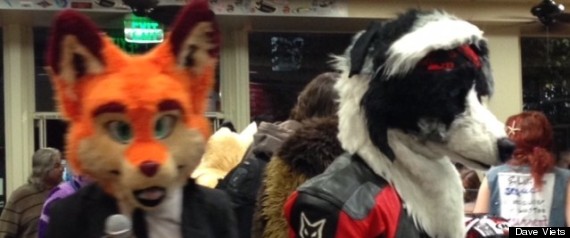 Kory allegedly told the victim, "I hate Fox News" before grabbing the faux reporter's microphone prop.
Police said Kory -- who was dressed as a tennis player -- then attacked the man with an aluminum tennis racket, according to the San Jose Mercury News.
Dave Viets, who witnessed the alleged assault, said the tennis racket never hit the man dressed as a Fox News reporter.
"The guy, Kory, tossed it from across the street like a javelin," Viets told The Huffington Post. "I don't think it even touched him."
The victim was not injured, but it is unclear which Fox News reporter he was dressed up as, or why Kory was carrying the tennis racket, RawStory reports.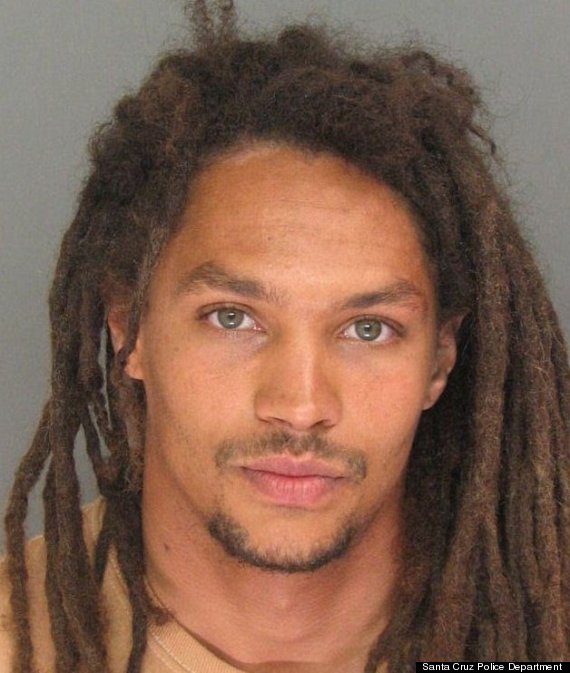 Kory was one of 32 people arrested during the Santa Cruz Halloween Parade. Although Viets said it didn't look like the suspect assaulted the fake Fox News reporter, he said Kory did run from officers.
Now it seems Kory's striking mug shot has attracted attention beyond the bizarre nature of his alleged crime.
#jeremymeeks has competition #SeanKory for all those ladies having #feloncrushfridays this guy is… http://t.co/HLAUhAtOWb

— miss moi (@moinomnom) November 2, 2014
#SeanKory,
When you get out of jail... I'll be waiting boo.

— MorgenJ. (@RosesandEcstasy) November 3, 2014
Yep. Sean Kory is the felon bae sequel. Quantum of Bae.

— Lt. Shabbie Mills (@okjoi) November 3, 2014
Central California, where Kory is from, seems to be a hot bed for "hot" mug shots.
In June, Jeremy Meeks' mug shot caused hearts to flutter after the Stockton Police Department posted his booking photo on Facebook.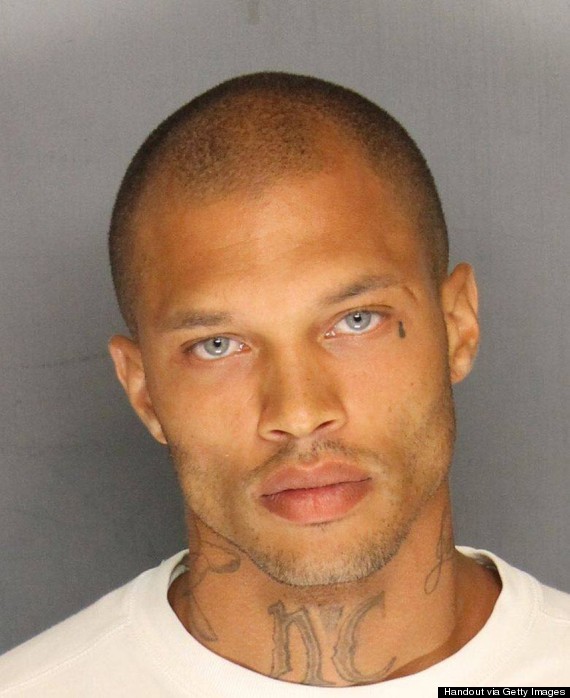 UPDATE: This version of the story includes quotes from eyewitness Dave Viets and a new photo.
Like Us On Facebook |

Follow Us On Twitter |

Contact The Author
BEFORE YOU GO
PHOTO GALLERY
Dumb Criminals: Mugshot Gallery