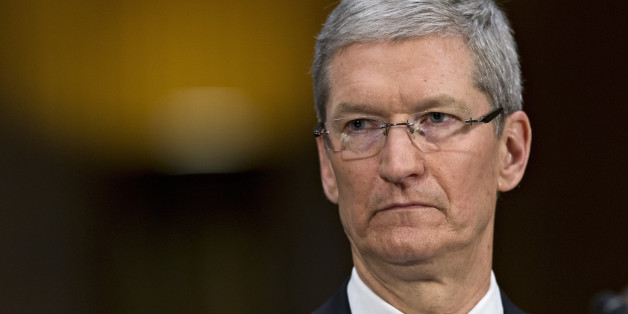 An anti-gay Russian politician wants to ban Tim Cook from the country after the Apple CEO publicly came out as gay last week.
"What can he bring us? The Ebola virus, AIDS, gonorrhea? All of them over there have promiscuous relations. Ban him forever," Vitaly Milonov, a St. Petersburg politician and anti-LGBT lawmaker, told the website FlashNord about barring Cook from Russia, according to a translation by The Huffington Post.
"This is how he increases sales. Apple has become a popular brand. He's like an artist, who is initially making it as an artist, and then after announces that he is a pederast," Milonov continued, using a word in Russian that pejoratively refers to homosexuals. "Now everyone knows, Apple is made by homos, and then everyone starts changing their mind. ... This is a fine political move."
Milonov's comments should not come as a surprise to those familiar with his body of work. He co-authored St. Petersburg's so-called "homosexual propaganda" legislation, which influenced the passage last year of a similar law on the national level which criminalizes the "propaganda of homosexuality among minors."
In accordance with this law, a group of Russian companies called ZEFS removed a memorial to Steve Jobs from outside a St. Petersburg college on Friday. The iPhone-shaped monument was erected last year.
"In Russia, gay propaganda and other sexual perversions among minors are prohibited by law," ZEFS said, per Reuters. "After Apple CEO Tim Cook publicly called for sodomy, the monument was taken down to abide to the Russian federal law protecting children from information promoting denial of traditional family values."
Cook came out in an essay for Bloomberg Businessweek on Oct. 30, saying he is "proud to be gay."
BEFORE YOU GO
PHOTO GALLERY
Stars Sound Off On Russia's Anti-Gay Law