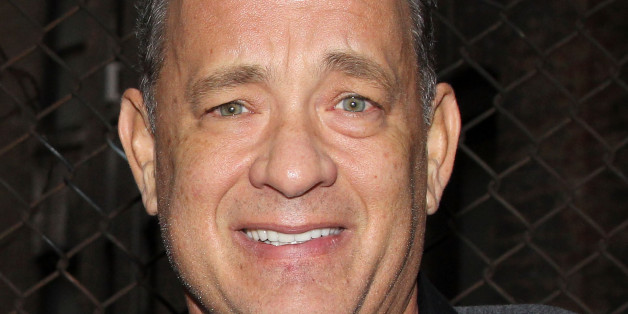 Tom Hanks, who needs no introduction unless you've literally never seen a movie, will add "published author" to his long list of accomplishments sometime in the near future. Just weeks after The New Yorker published his first short story, the actor and filmmaker has inked a deal with publishing house Alfred A. Knopf.
The collection of short stories will be inspired by his longtime fascination with typewriters -- evidenced by an essay he's written about the benefits of different models, and an app he's announced that creates a typewriter-like experience for its users -- and will relate directly to photos of his typewriter collection. Let the "You've Got (Typewritten) Mail" jokes commence.
Hanks will join a glut of actors-turned-short fiction writers, including James Franco (author of Palo Alto) and B.J. Novak (author of One More Thing). The former's attempt to write books led to an onslaught of jabs about keeping his day job, while the latter's was generally well-received. The fate of Hanks' collection -- which hasn't been given a title yet -- remains to be seen. But if the stories don't differ much from the one he published in The New Yorker last month, which Slate described as "shopworn ideas about technology [...] wrapped in too-clever lit mag-ese," the outlook isn't great.
BEFORE YOU GO
PHOTO GALLERY
9 Quick Reads