Casa Susanna was a getaway for cross-dressers in the 1950s and 1960s in Hunter, New York. At a time when gender norms allowed for little to no flexibility, this safe haven allowed men to explore their gender fluidity and express their femininity.
Tito Valenti, who often went by the name of Susanna, founded the house, along with his wife Marie, who ran a wig store on Fifth Avenue. The pair hosted a variety of men, some who brought wives and girlfriends along with them, others who left their significant others at home. In the safe space of the Casa Susanna, men donned a variety of mid-century costumes associated with femininity: the housewife, the femme fatale, the blushing schoolgirl.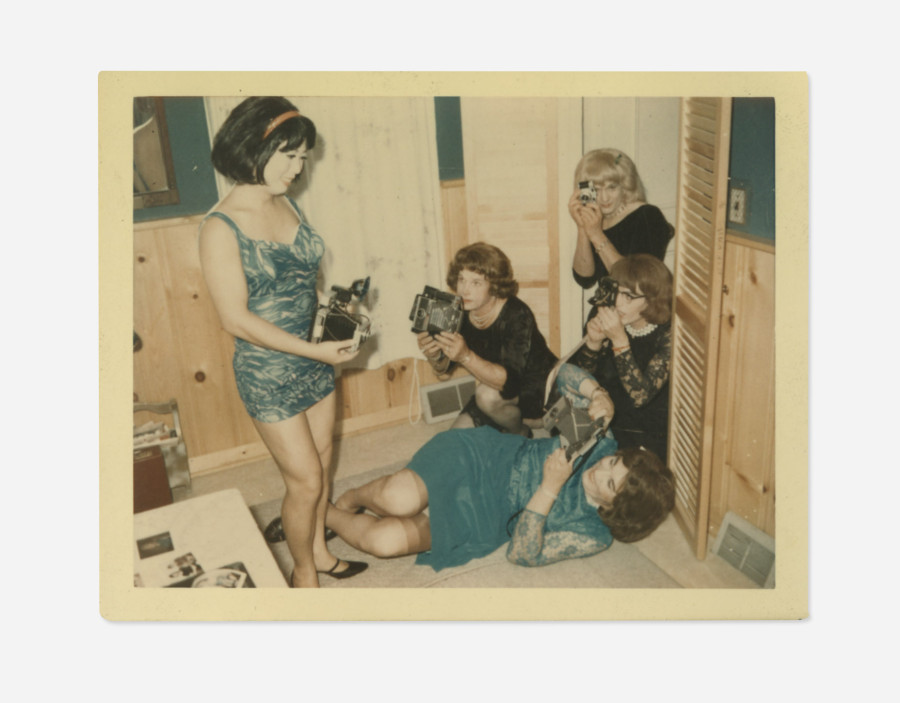 As noted by the Los Angeles Times: "The photos are notable because they are not garish or bawdy; these are not drag queens, simply men enjoying the freedom to explore sides of themselves normally locked up tight."
The images even inspired a play by Harvey Fierstein titled "Casa Valentina," which in turn prompted more thought on the inner lives of these photographic subjects. "Their dressing isn't so they can be with other girls and play bridge," Fierstein explained. "Their dressing is to lose the male role. 'I don't have to take the car in. I'm freed from having all the answers. I'm freed from being the breadwinner.' It's to take on the female -- they call it 'the girl within.' It's to become this idealized female."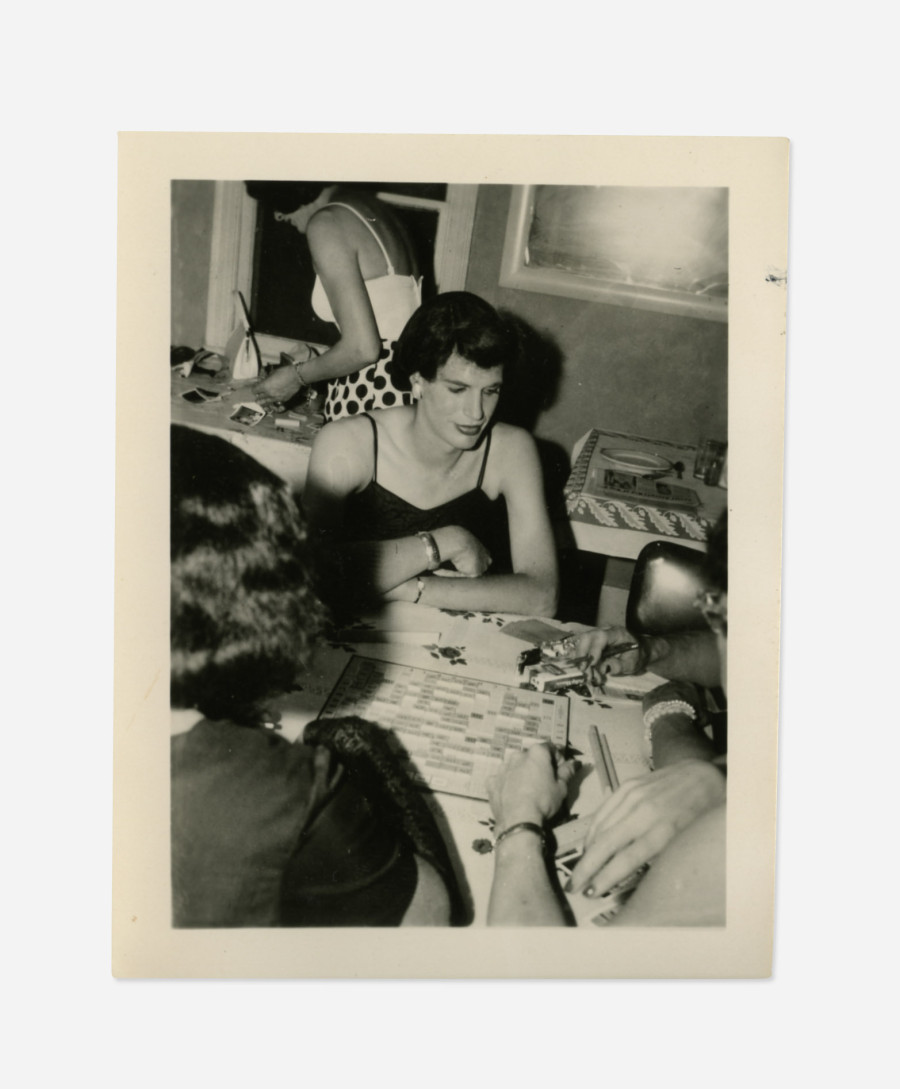 "The most interesting thing I learned in all of this," Fierstein continued, "and what really became fascinating to me, is that there is no 'normal' to heterosexual... It's all, as Kinsey said, a 'sliding scale.'"
The striking set of photos reveal a forgotten world, full of card games and home cooked meals and makeup tutorials. The "Casa Susanna: A Photographic Archive from the Collection of Robert Swope and Michel Hurst" series went to auction recently at Wright's New York Gallery. Take a (digital) journey of Casa Susanna with the images below and see our coverage of the Casa Susanna book here.
PHOTO GALLERY
Transvestites in the 1950s
Casa Susanna from Wright on Vimeo.
BEFORE YOU GO