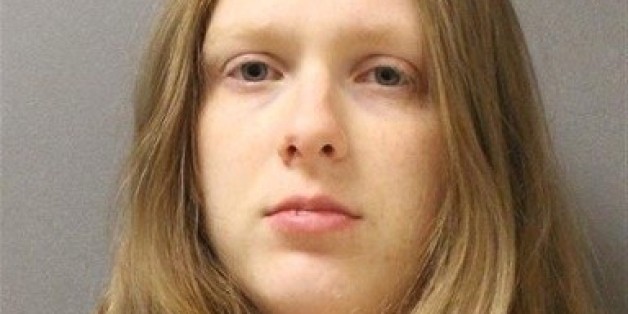 A Florida woman who allegedly tried to kill herself and her two young children now faces attempted murder and child abuse charges.
Police say Amelia West, 29, admitted giving her kids toilet bowl cleaner to drink before downing the chemical herself on Saturday.
Cops found the woman and her two children -- ages 2 months and 2 years old -- at her Port Orange home after responding to a report of suicide attempt.
Prior to giving her children the chemicals, West told police she brought her and her children into a bedroom and had them all get undressed and lay naked together on the floor. Police said West told them then she and the children stood in the front yard naked before getting dressed again and going to a neighbors home to ask if the neighbor knew Jesus.
The kids were treated at a local hospital and later released into the custody of a relative.
"Thankfully the children are okay. This could have been much worse," Department of Children and Families spokesperson John Harrell told WFTV.
West told police that she'd tried to harm herself before when she lived in Tennessee, and that she was depressed after her recent move to Florida.
West was booked into the Volusia County Branch Jail, charged with two counts of attempted murder and two counts of aggravated child abuse.
Like Us On Facebook |

Follow Us On Twitter |

Contact The Author