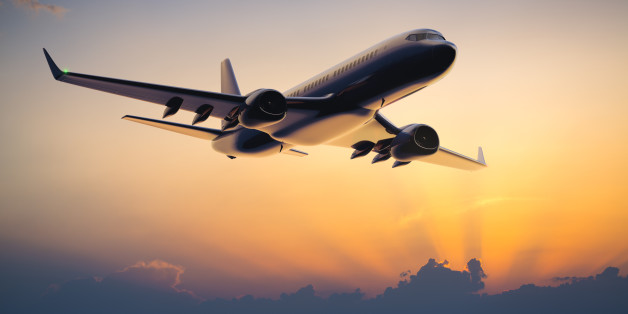 Calling all Elizabeth Gallaghers in Canada!
Tornoto resident Jordan Axani, 28, split with his girlfriend, Elizabeth Gallagher, earlier this year, leaving him with two plane tickets for a "fairly wicked trip around the world." He's looking to unload his ex's ticket, and he's turned to Reddit to find a Canadian who shares her name.
Destinations include Milan, Prague, Paris, Bangkok and New Delhi.
In his posting, Axani promised he's not looking for anything in return and said the woman doesn't have to travel around with him once they've deplaned. The only requirements he has for any other Elizabeth Gallagher out there -- save for her sanity and desire to travel -- are that she have a Canadian passport and that she eventually does "something similar someday."
Axani seems confident he'll find another Elizabeth Gallagher to step up and take the ticket.
"My thinking is that there's got to be at least a couple of dozen [women with that name] in Canada," he told CBC Radio show "As It Happens" on Monday. "I found three or four."
"Among those, I'm sure we'll find someone that will enjoy the trip who also perhaps isn't able to see these countries otherwise," he said in an email to CTV news.
For now, Axani is posting updates on Twitter:
What a wild day. Thanks for the words of encouragement and support, and thank you for respecting the privacy of the real EG. Night :)

— Jordan Axani (@jordanaxani) November 4, 2014
For anyone that's emailed for an interview, none will be possible this morning. Just know that many Elizabeth Gallaghers have come forward!

— Jordan Axani (@jordanaxani) November 4, 2014
There are also tweeters who are dying to be named Elizabeth Gallagher ...
The things I would do to be a Canadian named Elizabeth Gallagher

— Lindsay Thomas (@L_TEE726) November 4, 2014
... and at least one who actually does have that name has come forward.
Oh, Canada! Thank you for making this #ElizabethGallagher Day!! (Pick me!)

— Liz Gallagher (@LizWGallagher) November 4, 2014
May the best Elizabeth Gallagher win!
BEFORE YOU GO
PHOTO GALLERY
Tips for Taking Great Vacation Pictures