With all the new online media websites out there today, TV news is no longer the only place Americans can go to get their fix of midterm election polls, updates, results and other totally random Election Day stories.
So, with election night finally upon us, we wanted to take a look at how those sites are covering the big night.
Vice: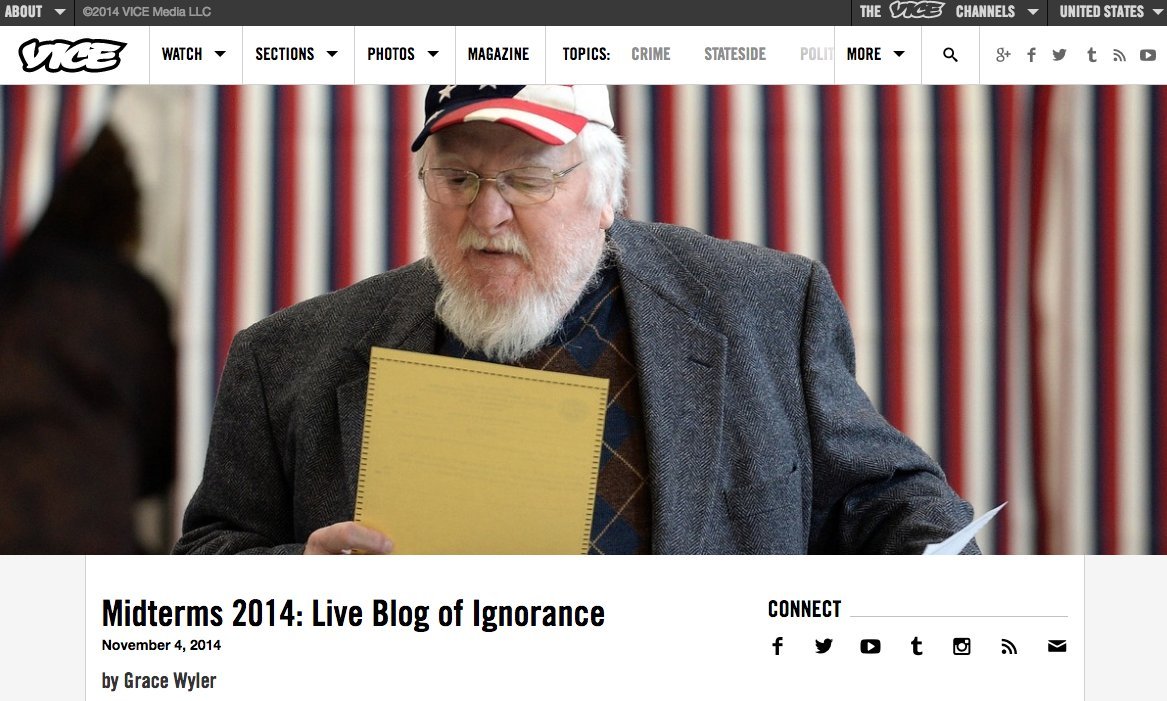 Vox: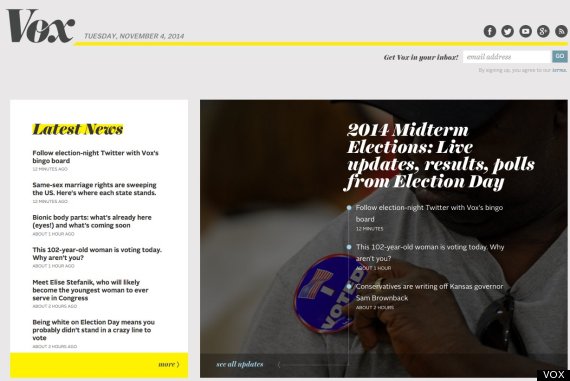 BuzzFeed: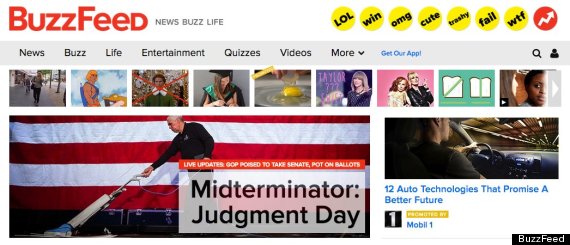 The Huffington Post: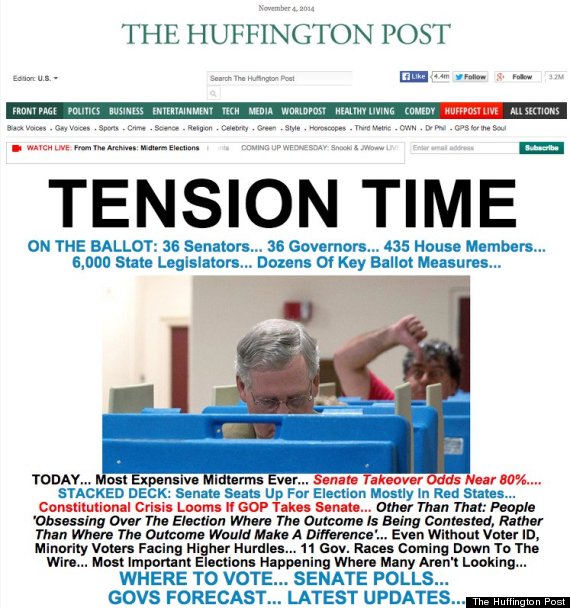 Mic: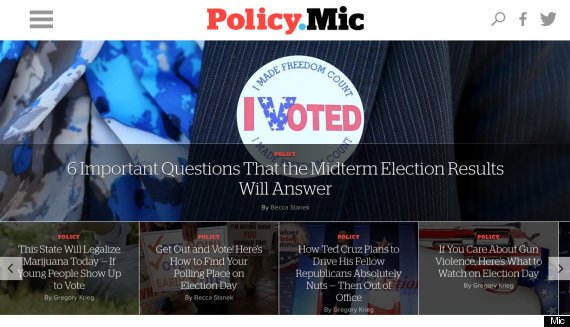 FiveThirtyEight: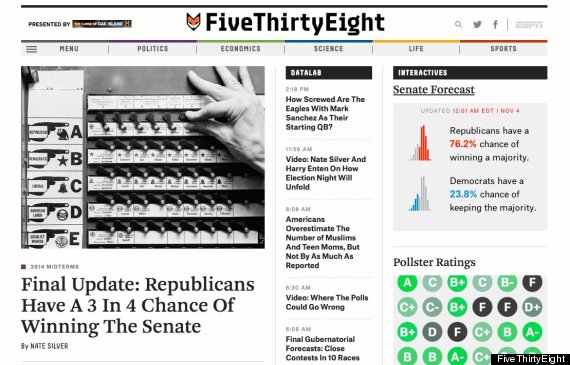 Fusion: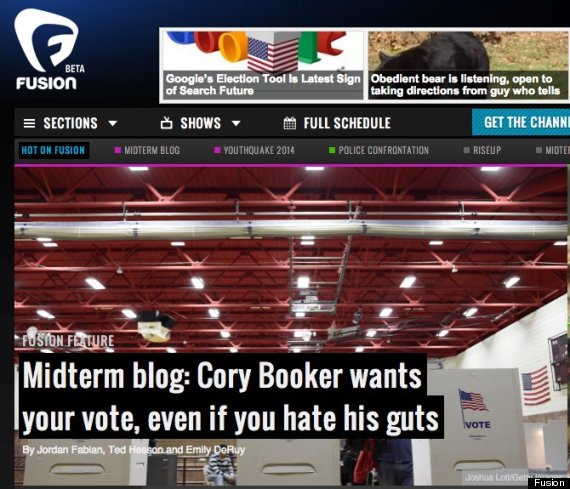 The Intercept:

Of course, if you're so, so sick of election talk and never want to think about it ever again, we direct you here.