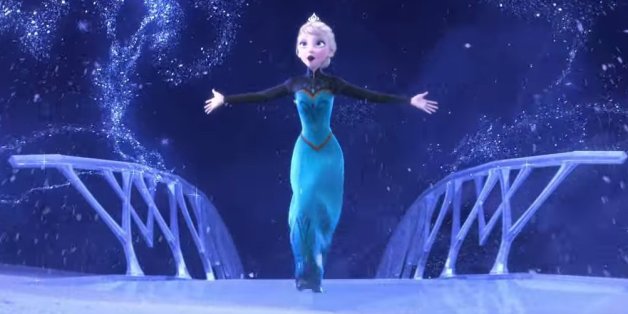 Disney likes to talk about the magical experiences it creates in its movies, theme parks and Broadway shows.
That magic evidently also works on multibillion-dollar tech companies.
On Tuesday, Apple and Google eased up on the rules surrounding Disney movies, according to a report in The Wall Street Journal. Previously, if you bought a Disney movie on iTunes -- or any movie, for that matter -- you couldn't watch it on an Android device. Similarly, you couldn't buy a Disney movie from the Google Play store and watch it on an Apple device. Now, in the case of about 400 Disney movies, it doesn't matter if you buy them from either Apple or Google -- you can watch them on an Android device or through iTunes.
The only catch is that you must connect to Google and Apple's digital stores through Disney's free Disney Movies Anywhere app. The app became available for iOS earlier this year, and available for Android on Tuesday.
What that means for you is that you can now buy a movie like "Cinderella" through the Google Play store, download it to your Android tablet and then watch it later on your Apple TV.
So how did Google and Apple, corporate enemies, get to this place? After all, in an interview with Charlie Rose in September, Apple CEO Tim Cook called out Google as Apple's top, and perhaps only, true competitor.
The answer can be found in far-off Arendelle, home of "Frozen's" Queen Elsa, according to one analyst.
"Disney's in charge," James McQuivey, a vice president and principal analyst at the research firm Forrester, told The Huffington Post. "Disney's content is so powerful that Disney can essentially dictate these terms to the other companies."
As many parents know, kids like to watch movies over and over and over again. That's why a lot of Disney movies are conducive to ownership, rather than just streaming, said McQuivey: You want to download "Frozen" so your kids can watch it in the car, on a plane or at home.
"We want to make it easy for movie fans to enjoy all of their past and future digital purchases across all of their devices," Jonathan Zepp, head of Google Play Movies partnerships, said in a press release announcing the arrival of the Disney Movies Anywhere app to Android.
Apple did not respond to a request for comment.
Some major movie studios, like Sony Pictures, 20th Century Fox, Universal, Warner Bros. and Paramount, as well as sellers like Vudu, M-Go and Target Ticket, participate in UltraViolet, a cloud service that allows you to buy a movie once and watch it on multiple devices. But so far, Google, Apple and Disney have not joined, according to The Wall Street Journal.
"Of the movies that you do want to buy, Disney controls a large share of them," McQuivey said. "The fact that they can actually get Apple to do this speaks to the power of Disney's content."
McQuivey said this isn't necessarily a watershed moment for content distribution. While it would be nice to be able to watch any movie or TV show on any device any time we want, regardless of where we bought it, that's probably not going to happen in the near future, he said.
"I really don't think this does anything except show who's really in charge, and that's Disney," McQuivey told HuffPost. "No other studio has this kind of power."
But Paul Verna, a senior analyst at eMarketer, said that he wouldn't be surprised if content restrictions continued to ease in the near future. He drew a parallel between the Apple-Google-Disney arrangement and recent announcements that HBO and CBS plan to offer standalone streaming services.
"I think the message is pretty clear that the days of that ultra-tight ecosystem are giving way to an era of less control on the part of the ecosystem provider," Verna told HuffPost. "The consumer is calling more of the shots by virtue that they expect everything to be available on demand, on all screens, at all times."

BEFORE YOU GO