Popcorn is a splendid snack with just one caveat: The un-popped kernels get caught in your teeth, stuck in your gums and lodged in the back of your throat. All of a sudden, before you have enough time to pause the "What Not To Wear" rerun you're hate-watching, you start hacking up said kernels. Your eyes begin to water, snot runs onto your upper lip and the world falls off its axis.
It's clear this problem is ubiquitous, since ceramicist Catherine Smith designed a bowl with a built-in colander to sift out the precarious pieces. With this contraption, you can eat popcorn by the handfuls near-mindlessly, without the risk of chipping a tooth.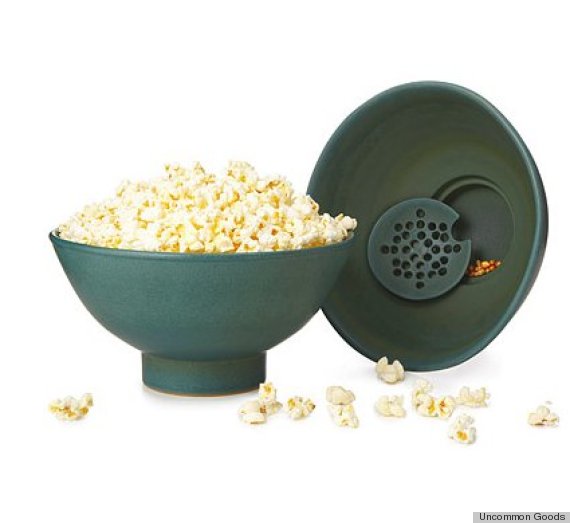 The glazed-ceramic bowl holds a "full batch of popcorn," according to UncommonGoods, and traps the inedibles into a compartment built into the bottom of the bowl.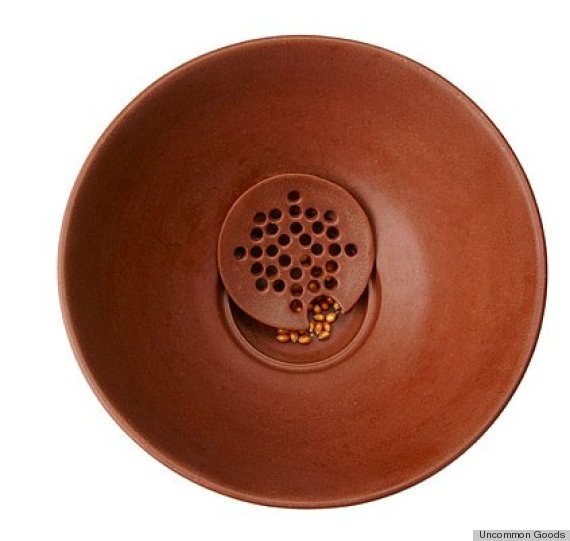 You'll be able to dispose the kernels into the trash seamlessly once you've consumed all of your movie snack. The product costs $75 -- which seems like a lot for a popcorn bowl. But you can't put price on a life, right? If you agree, you can purchase your very own here.
H/t: The Green Head
Want to read more from HuffPost Taste? Follow us on Twitter, Facebook, Pinterest and Tumblr.
BEFORE YOU GO
PHOTO GALLERY
13 Flavored Popcorn Recipes