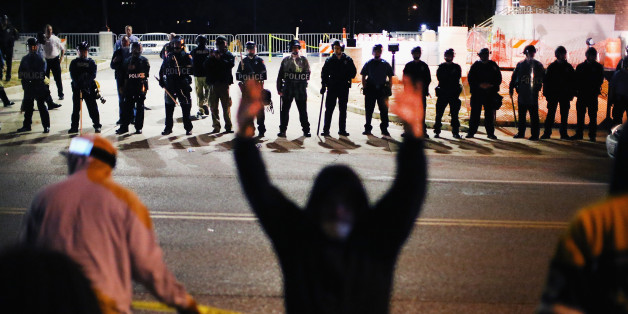 WASHINGTON -- A Department of Justice office is hosting a session for police officers in the St. Louis region on "Fair and Impartial Policing," federal authorities announced Thursday. The training session comes as police in the area prepare for possible protests in and around Ferguson, Missouri, following the grand jury's decision on whether to indict the police officer who killed 18-year-old Michael Brown back in August.
DOJ's Office of Community Oriented Policing Services is leading the sessions for the St. Louis County Police Department -- which has entered into a collaborative reform effort with DOJ -- as well as the St. Louis Metropolitan Police and the Missouri State Highway Patrol. The sessions are taking place on Thursday and Friday.
The Justice Department said in a press release that the training "is specifically designed to enhance officers' understanding of how bias -- including implicit or unconscious bias -- affects officer behavior, and the impact that biased policing has on officers and the community."
Meanwhile, DOJ's Civil Rights Division has an ongoing investigation into the practices of the Ferguson Police Department.
BEFORE YOU GO