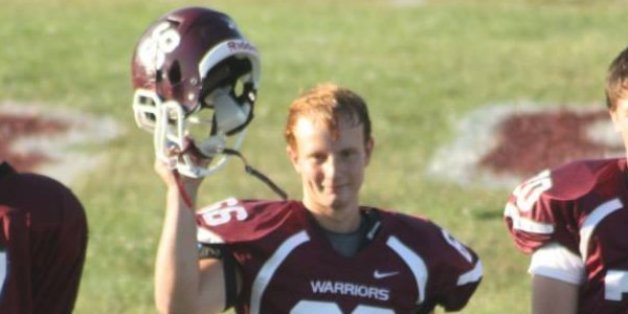 When a beloved student got injured, this community came together and gave his family a big boost in his honor.
Hayden Schaumburg, 16, from Watseka, Illinois, is an accomplished student-athlete from a farming family. Tragically, on Oct. 17, his life changed on the football field, when he broke his neck while blocking another player. Schaumburg has been hospitalized ever since, according to his fundraising page. His father's 2,000 acres of farmland were left unattended as the family kept their son company at the hospital. So, last Saturday, about 100 people of Watseka set out early for the Schaumburgs' farm to do a few weeks' worth of work for the family in need, Yahoo News reported.
"It just kinda happened. This is what a farming community does," Shawn Peters, a family friend, told the outlet.
Neighbors came prepared with tractors and other equipment, ready to pitch in and harvest crops at 6:30 a.m. After a quick prayer for the injured teen, they set to work. By that afternoon, the group had harvested 1,000 acres.
The kind act is one that Schaumburg, also an avid farmer, would have appreciated. The 16-year-old frequently helped out on the land, performing cattle chores and other field work. He is also involved in 4-H club, and serves as president of his school's chapter of the Future Farmers of America, according to the fundraising page.
While the teen has been recovering from a broken neck and spinal cord injury, his friends and family have been supporting him in other ways, as well. Last Friday, his teammates wore his number -- 66 -- on the back of their helmets at their game, the News-Gazette reported.
"If you knew Hayden and his family, they'd want the boys to play and to play hard on his behalf," Coach Steve Lucas told the source. "We did things to honor the young man."
To learn more about Hayden Schaumburg or donate to his recovery, visit his fundraising page here.
BEFORE YOU GO
PHOTO GALLERY
Beautiful Displays Of Community