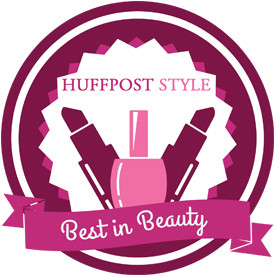 I'm that girl who loves visiting the dentist. Sure, I've had a few cavities and even underwent cosmetic surgery to fix a chipped tooth. However, I will go to great lengths, including book several dental check-ups in a calendar year, just to take care of my greatest accessory: a healthy, white smile.
So, you can imagine how thrilled I was when someone introduced me to Hello dental care. I know what you're thinking, "What's exciting about toothpaste and mouthwash?" Well, these oral hygiene products are far from ordinary.
What Is It?
Hello is a brand that prides itself on friendly dental care which makes brushing your teeth a bit more fun. Packaged in stylish yet simple bottles and tubes, the line includes Supermint, Pink Grapefruit Mint and Mojito Mint flavored toothpastes, mouthwashes, breath sprays. And not those gross trying-to-be-minty flavors either. Plus, they've created vegan toothbrushes that are incredibly soft.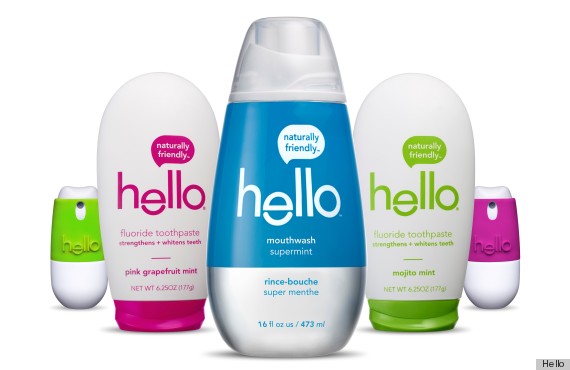 These items look pretty fancy and may seem exclusive, but everything costs just under $5 and you can buy at your local Duane Reade, Walgreens and select Target stores.
How I Used It
I brought home the Mojito Mint toothpaste and breath spray along with the Pink Grapefruit Mint mouthwash. Normally, I use Crest Pro-Health Sensitive and Enamel Shield Toothpaste and Listerine Zero Antiseptic Mouthwash per my dentist's orders.
I brushed twice a day with the Mojito Mint toothpaste for a week. I loved how the hexagram-shaped dispenser made it easy to get just enough product out of the tube without making a huge mess. The mint reminded me of a not-too-strong cocktail drink and it didn't leave behind a bland aftertaste. The brightness of my teeth didn't dim even though this toothpaste contains less fluoride than most others, and the build-up that occurs near my gum line broke down before I reached for the floss.
The real burst of flavor came via the mouthwash. I'm not a huge fan of grapefruit, but I got my gargle (and dance) on in the mirror by swirling this stuff around. It left behind a clean feeling. And when I felt as though I needed a refresher post-lunch and Happy Hour, I spritzed the Mojito Mint breath spray directly onto my tongue. It tasted so darn good that I had to stop myself from going overboard.
Rating: 4 out of 5. Hello may not have all the germ and bacteria-fighting benefits as its competitors, but the brand deserves cool points for its line-up of oral hygiene products that not only look good but taste great.
Hello provided dental care product samples for review purposes.
BEFORE YOU GO
PHOTO GALLERY
6 Ways Oral Hygiene Affects The Rest Of Your Body